Are you looking for Brother HC1850 review in detail? You came to the right place. Read the Full blog to know about this amazing sewing machine.
When it comes to Brother sewing machines, this brand has some of the best ones available on the market. They are known for being effective and affordable.
However, they can be somewhat difficult to use. The Brother HC1850 is designed specifically for beginners, which means that it's simpler to manage than most other models from the same manufacturer.
It can handle general sewing when you need an everyday solution, as well as freehand quilting when you need a more specific performance in this area.
Various small, yet charming aspects of the Brother HC1850 make it easier than ever to dive right into your projects. The easy bobbin winding and thoughtful drop feed provide convenience in a machine that can otherwise be very intensive to use.
Brother HC1850 Review: Best Sewing And Quilting Machine
Brother: The Company
It's been over a century and a quarter since Brother first launched their base in Nagoya, Japan. Over the years, they've worked hard to keep themselves stocked with all of the necessary sewing supplies that their own country needs, but have also made quite a name for themselves on the global market as well.
Introduction
The Brother HC1850 brings something a little different to the table and pairs it up with various features one would expect from a typical quilting machine. It sports a lighter weight, measures about 6x16x11 inches, and weighs just 15 pounds overall.
Its light frame makes it easy to carry around if you're taking it to any sort of class or event. Out of the box, it blends in white with shades of blue and lavender, adding some style and personal touch to this gadget that all sewists can appreciate!
[table id=66 /]
Top Features
Let's have a detailed look at the top features of this Best sewing and quilting machine:
Easy Bobbin Winding
Bobbins are a special part of sewing because they hold the thread in place and make fabric construction possible. For example, if you were to sew a shirt without one, you would never be able to use the sleeves since the thread that makes up the stitching is what ultimately holds it together.
Drop Feed
Since quilts are long-term projects, it's essential to have only the best sewing machine to complete these intricate designs.
The drop feed ability of this particular model ensures fewer snags by allowing you to either let the feed dogs operate automatically, or to drop them down out of reach of your fabric.
By doing the latter, you're able to feed your fabric by hand (a technique known as free motion stitching that enables more freedom for creating custom designs).
Great Feeding System
Feeding your material into the machine correctly is a great way to ensure that you get consistent results. The feeding system of the Jointer is designed with guides on either side to ensure the wood goes in straight and remains symmetric as more is fed.
Even more, its sleek design guarantees that the fabric won't catch or bunch up during this step.
Automatic Needle Threader
A simple push of a lever and the thread feeds through the eye of the needle. There's no need to lick, squeeze, or clutch at it yourself and risk poking your fingers with every tug.
Beyond making sewing less tedious and uncomfortable, it has eliminated any concerns about contracting any sort of diseases from raw, uncut fabric.
Adjustable Sewing Speed
When you begin sewing, it can be difficult to get used to how freely the machine moves. A setting that is too fast might mean a lot of frustration for a beginner, but too slow means that you simply spend more time trying to get your machine to go at a consistent speed – which can also be frustrating for someone who has never used one before!
LED Lighting
The Brother Hc1850 has LED lighting so that you're not left in the dark while using it. This is helpful if you have impaired vision and can certainly lend a hand in dimly lit rooms.
Stitch Chart
The 130 built-in stitches of the HC1850 are arranged on a flip chart at the front of the machine. It's so handy to simply flip through and select the stitch you want to use without wasting time pulling out the instruction manual.
Accessories
When looking at the accessories, it's clear this Brother sewing and quilting machine is the perfect fit for both newbies and advanced users.
In the box you will find:
HC1850 Computerized Sewing Machine with Wide Table
Zigzag foot
Overcasting foot
Monogramming foot
Zipper foot
Blind stitch foot
Buttonhole foot
Button sewing foot
Quilting foot
Wide table
Three bobbins.
Three-piece needle set
Ball point needle
Twin needle
Cleaning brush
Eyelet punch
Screwdriver
Three spool caps
Extra spool pin
Foot controller pedal
Bilingual English/Spanish instructional DVD
Bilingual English/Spanish operation manual
The Warranty
This Brother sewing and quilting machine feature the company's limited 25-year warranty, which makes renting a Brother machine without fear of it breaking down a viable option. 
If your machine suffers from wear and tear through normal use within this time period, check on what components are covered in different areas (computerized parts vs mechanical parts) to determine which you can have replaced or repaired for free based on what is no longer working correctly.
Pros & Cons
Pros
Easy to use
Compact & lightweight
Many Stitch choices
Wide table
Automatic Needle Threader
Affordable
Cons
No auto thread cutter
One monogramming font
Overall Verdict
The Brother HC1850 Sewing and Quilting Machine is a versatile and diverse machine that can handle your basic sewing projects, as well as quilting. It's perfect for the beginner sewer who wants to tackle more intricate work without having to purchase two machines.
However, there have been complaints as of late about inconsistent stitching due to hairline issues with the bobbin case. But because it's a decent quilting choice for those on a budget, and it'll also get the job done for small-scale sewing jobs, this Brother model remains a popular pick.
Frequently Asked Questions (FAQs)
What can you sew with the HC1850?
One of the best aspects of this machine is its versatility. You are sure to be able to rely on it for all sorts of sewing needs from quilting and basic monogramming to decorative stitches.
Can it handle multiple layers of denim and other heavy fabrics?
The exceptional feed system of this sewing machine allows you to work with different kinds of fabric. It can be used for things like working with denim, duck cloth, and poplin. With the right needle, it can handle multiple layers of denim too.
The more heavyweight the material, however, the more you should invest in a specialized needle that pierces through the material rather than adding unnecessary stress on your sewing machine by forcing it to go through heavy fabrics.
Is it a good machine for quilting?
This Computerized Sewing Machine from Brother includes a quilting foot and 14 different quilting stitches to help with the quilting.
It also has drop-feed dogs that make it easy to switch between free motion and regular sewing with this machine which is great for quilting.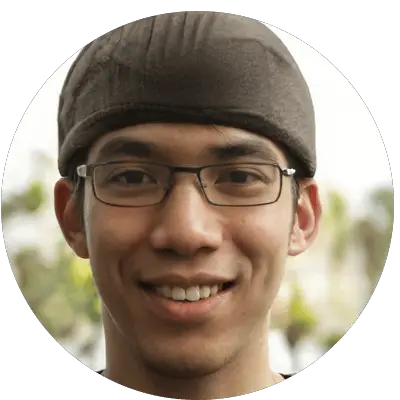 Albert Mark
Research is the key to producing good content. Albert Mark loves to write research-based articles. His articles cover topics ranging from sewing machine problems & solutions also how sewing is a great hobby that helps in fighting against depression. Albert's strength is that she can write about anything.