So far this sewing machine gets 5 stars out of 5. Read the Brother SE600 review to know about its features & specifications in detail.
Are you looking for a top-notch computerized sewing machine that lets you embroider as well do the regular sewing tasks in your daily routine and also is budget-friendly on your pocket?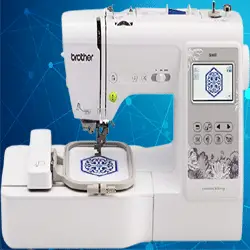 If you are looking for a sewing machine with all the qualities mentioned above then Brother SE600 is the best option for your needs.
Brother SE600 is a gem that comes with plenty of features for sewing & embroidery and is also affordable.
Brother SE600 review is about all the goods & the bad. Here, I'll talk about the specifications, features, pros & cons, Customer reviews & the price. One needs to know about the sewing machine's pros & cons before buying it.
In a hurry, check the latest price of the Brother SE600 on Amazon.
Without any further delay, let's get straight down to Brother SE600 Review:
Brother SE600 Embroidery Machine Review
Why Brother Brands?
Before we go ahead & read all about the sewing machine, let's take a look at why Brother Brand is trusted & popular.
Brother brand is famous among all because for several reasons. One of the top reasons is that it is the oldest sewing machine brand in the world. Not only does it make sewing machines but also makes fax machines, printers, other machine tools, etc.
The company started about 112 years ago in Japan & today it serves customers around the globe. All the machines & tools made by Brother are famous for their durability.
The company produced many good sewing machines including some award sewing machines such as Brother CS6000i, Brother SR9550PRW & Brother PQ1500SL.
Above all, Brother sewing machines are the best-advanced sewing machines that come with the latest features & specifications for the sole purpose of customer satisfaction & need.
The Look
Brother is a trusted brand for sewing machines & embroidery machines. And if you are looking for both features sewing & embroidery in a single sewing machine then this Brother SE600 sewing machine is the best option for you. The bonus point is, the machine is not expensive.
The machine is the upgraded version of Brother SE400 which is also a famous sewing machine of Brother. The machine is famous because of its durable metal frame & amazing Features.
It comes with a higher number of built-in stitches and LCD. USB Stick Connectivity & more embroidery fonts. Overall, it is the best sewing machine for beginners that last forever.
Specifications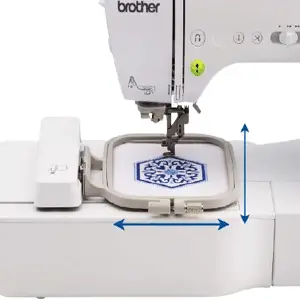 Weight: 26 lbs


Dimensions: 21.2 x 15.5 x 16.5 inches


Stitches: 103 built-in stitches, 6 monogramming fonts, 80 new embroidery designs


Speed: 710 spm


Computerized/Mechanical: Computerized two-in-one machine


Embroidery Area: 4 × 4 inches


Bobbin: Drop-in, Quick Set(™) bobbin


Free arm design to work easily with trouser legs or sleeves


Sewing Feet: 7 point


Color Display: 3.2" Backlit color display


Automatic needle threader & thread cutter


Warranty: 25-year warranty



Key Features
The Brother SE600 is the best sewing & embroidery machine that comes with some amazing features. Let's have a look at its key features of it.
Sewing Cum Embroider Machine
The 1st thing that we loved the best is, that it's a combination of both embroidery & sewing machine. It means you don't have to spend extra bucks if you want both embroidery & a sewing machine.
If you get this model, getting work done whether it is embroidery or daily stitching will be easy for you. Also, you can showcase your embroidery skills.
Built-in Stitches/Designs
Brother SE600 comes with 10 built-in stitches which are more than enough for your crafting or sewing projects. You wouldn't find this wide range of built0 stitches in other sewing machines at this price.
Even most of the single-purpose best sewing machines don't have such a large number of built-in stitches.
80 Built-in Embroidery Designs
This advanced Brother SE600 computerized sewing and embroidery machine comes with 80 built-in embroidery designs for your decorating projects. These designs are saved in the machine's internal memory.
However, if you want to add more, you can easily upload designs via a USB port. The designs can be downloaded from the internet easily. Some are free & some are paid. It also has an option of viewing & editing designs before you can start.
6 Embroider Lettering Fonts
Brother SE600 also comes with 6 lettering fonts which means more choice to decorate your projects with letters, symbols & numbers.
Embroidery Area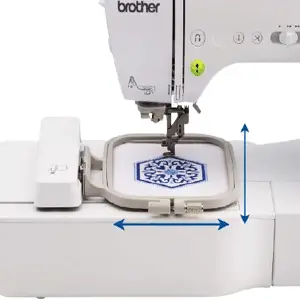 The machine comes with a 4"x4" embroidery area which is a good size for most home embroiders.
It doesn't mean you can't stitch bigger designs on it. You can stitch but the design would be broken into 2-3 sections. To avoid broken designs you can also attach a repositionable hoop with it.
Color LCD Touch Screen
The machine has a big touch screen in front of the sewing machine which displays the designs you have selected.
The Sew Smart color LCD touch screen display is a response & you can also edit your designs before working on them. After editing you can see the full preview of the design.
Unlike other sewing machines, Brother SE600 has a colored touch screen that helps you to edit designs betters.
USB Connectivity allows you to upload your designs easily & can preview what they will look like. You can also change the color of the tread even from available pallets.
Let's have a quick look at Brother SE600 features
LED Lights
The sewing & embroidery area is brightly illuminated via LED lights. Hence, you can sew easily even in low light conditions.
Sometimes, it is not easy to view due to dark-colored fabric or free-motion quilting. But with help of LED lights, sewing is very easy.
7" Sewing Feet
7 sewing feet make it a versatile sewing machine for doing creative household projects. Walking on foot doesn't include in it. If while sewing denim or quilts, you are stuck then a walking foot will help you to do further.
This is one of my favorite features of this sewing & embroidery machine. The machine has a USB 2.0 port.
It means you can easily upload the design you have downloaded from the internet or other resources into your Brother SE600 sewing machine & decorate your projects according to your need.
The machine has a built-in memory system where you can also save your uploaded designs & can see these designs via colored LCD.
Automatic Needle Threader & Cutter
The automatic needle threader is a savior for those who found threading needles difficult. This feature helps to thread the thread automatically. After threading you can cut the thread automatically but simply pressing a button.
Accessories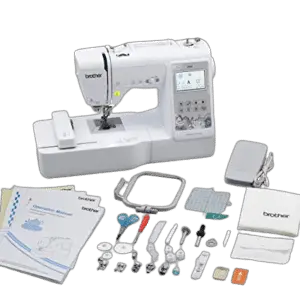 The Brother SE600 comes with lots of accessories that make embroidery & sewing easy. Let's take a look at the full list:
Embroidery Arm
Embroidery Foot
4 x 4" embroidery hoop
7 sewing feet: buttonhole, spring action zigzag, button sewing, overcasting, blind stitch, monogramming & zipper feet
3 bobbins pre-wound
Foot controller
2 bobbins
3bobin clips
Scissors
Cleaning brush
4 spool caps
Power cord
Disk0shaped screwdriver
6-piece needle set
Machine dust cover
English/Spanish operation manual & quick-start guide
The Warranty
The Brother SE600 Embroidery & sewing machine comes with a limited 25-year warranty. But keep the receipt otherwise you can't claim for warranty late. Also, you have to pay for the shipping, packaging & insurance costs to the Authorized Service Center
Pros & Cons
What You'll Like:
Dual Purpose – Sewing as well as an embroidery machine
7 inches colored LCD touchscreen to view & edit designs
108 built-in stitches
USB 2.0 port to import designs
Quiet & Smooth running
The extendable free arm design
Portable & easy to store
What You'll consider:
No hard case included
It is not the fastest to be used a commercial sewing machine
Overall Verdict
The Brother SE600 embroidery & sewing machine produces a wide range of stitches & embroidery patterns at one price. The Brother SE600 review shows that it is best if you want both features embroidery & sewing in one.
The sewing machine is great for beginners but better for experienced users.
Anything we missed? Take a look at the Latest Price on Amazon & read more reviews.
Frequently Asked Questions (FAQs)
Are Brother Machines of good quality?
Yes, they have a good reputation & known as the best lasting embroidery & sewing machines.
Can you stitch designs that are longer than 4" x 4"?
Yes, you can stitch but you have to attach a repositionable hoop of 4" x 6".
Can you embroider on hast with Brother SE600?
Yes, you can. But stitching embroidery designs on baseball caps are challenging with any single embroidery machine.
Can you embroider on leather with the SE600?
Yes, you can but only on thin leather fabric. Leather should not be any thicker than denim.
We independently research our recommended products. However, we may receive commissions if a purchase is made from our clicks.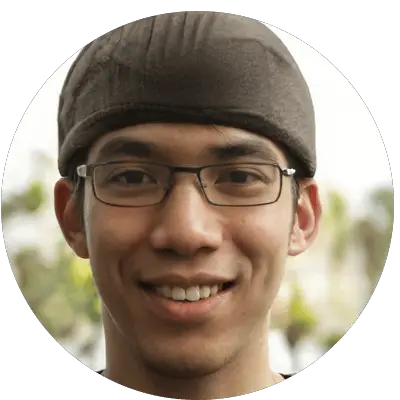 Albert Mark
Research is the key to producing good content. Albert Mark loves to write research-based articles. His articles cover topics ranging from sewing machine problems & solutions also how sewing is a great hobby that helps in fighting against depression. Albert's strength is that she can write about anything.