We independently research our recommended products. However, we may receive commissions if a purchase is made from our clicks.
Brother is a well-known name when it comes to the sewing industry. All the machines produced by Brother Company are good including Brother XR3774.
It is hard to find any particular negative point of this sewing machine.
Brother XR3774 is a mechanical sewing machine that is easy to assemble & use.
This machine also has a good rating. Brother XR3774 is ideal for beginners as well as for experts.
However, if you are looking for an advanced sewing machine then this sewing machine might not fit you as it does not have a large number of stitches.
This sewing machine is among one of the best cheap sewing machines available on the market that comes with lots of accessories. An ideal sewing & quilting machine for beginners.
There are things that one needs to know before buying any sewing machine. The sewing machines review tells all about the sewing machines in detail.
Brother XR3774 Review is all about the good & the bad. This detailed review of the Brother XR3774 sewing machine will help you to choose the right one.
In a rush? Click here to check the Price of Brother XR3774 on Amazon.
Here You Will Learn:
Without any further delay, let's get back to Brother XR3774 review in detail.
Brother XR3774 Sewing And Quilting Machine Review
The Look
Brother XR3774 sewing & quilting machine is one of a kind. The machine is only 15 pounds but has strong portability.
This sewing machine is very beautiful. It is decorated with a colorful bloom of feathery designs around the stitch selection wheel. The Brother sewing machine has a compact design that looks great in the craft room.
[table id=31 /]
The Introduction
Here is a good introductory video on Brother XR3774:
Top Features
This mechanical sewing machine comes with amazing features. Let's have a look at the features in detail.
Built-in Stitches
Brother XR3774 sewing & quilting machine comes with 37 built-in stitches. This is more than enough in this price range. Also, these numbers are enough for a beginner to work on different projects.
Brother XR3744 offers different kinds of stitches, such as decorative, blind hem & quilting stitches. And if you want to experiment with clothesmaking, the machine offers an auto-sized buttonhole.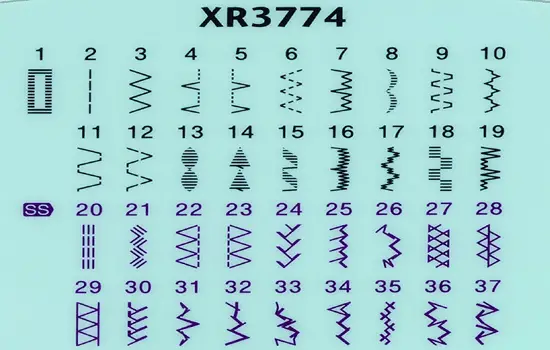 Stitch Selector
You can easily select the stitch with help of the stitch dial available in front of the sewing machine. The dial fits comfortably in and & the text is easy & clear to read.
Automatic Needle Threader
The easy needle threader is a plus point of the Brother XR3774 sewing machine. To use this feature, you must touch the lever on the side of the sewing machine & the rest will do automatically.
An automatic needle threader allows beginners as well as experts to get straight to the seeing without wasting much time on needle threading. But some people prefer to thread the needle by hand as it is easy for them.
Wide Quilting Table
This sewing machine is designed to handle all kinds of quilting projects with ease. It comes with a large table to provide you with plenty of room for quilting.
Sewing Feet
The Brother XR3774 model comes with 8 different sewing feet. The included sewing feet are:
Zipper foot
Zigzag foot
Buttonhole foot
Quilting foot
Narrow hammer foot
Blind hem foot
Button sewing foot
LED Lights
Brother XR3774 sewing & quilting machine comes with LED lights that are bright enough for your sewing even when the room light is turned off.
Quick Set Drop-In Bobbin
If the spool runs dry, you don't have to take tension. The machine has been designed to make this process as simple as A-B-C. You just have to pop off the old spool, slip the fresh one, thread the needle & here you go, all done.
This feature has made sewers' life easy.
Accessories
The machine contains a lot of accessories & if you are new to sewing & don't have a proper sewing kit then this sewing machine is perfect for you.
The accessories include:
Eight accessory feet
Wide table
Twin needle
Screwdriver
Machine cover
Three-piece needle set
Extra spool pin
Four bobbins
Darning plate
Quilting guide
Power cord
Foot controller
Instructional DVD
English/Spanish user manual
Warranty papers
The Warranty
Brother is the name of trust in the sewing industry. The company is confident in their products & provides you a standard 25 years limited warranty, plus free access to customer support as well. You can claim a warranty with help of warranty papers. So, don't lose them ever.
You can find the sewing machine manual here: Brother XR3774 Manual
Pros & Cons
What You'll Like:
Easy to set up & operate
Competitively priced
Quilting table
The lighting of the sewing area is good
Good stitch quality
Instructional DVD is informative
Things You Need To Know
What Fabric Can I Sew With it?
You can easily hem
Heavy denim
Faux Fur
Stretchy fabrics
According to Amazon's FAQ answer, it can stitch up to eight layers of 7 oz. Canvas.
Can IT Handle Multiple Types of Projects?
Yes, it can. As it comes with 37 built-in stitches & 8 sewing feet. You can enjoy decorative as well as quilting sewing with it.
Is it Good Enough For Quilting?
Although this sewing machine model comes with a quilting table & quilting foot it does not make it good enough for advanced quilting projects.
If your main focus is quilting, then don't go for it as later you will face problems as it does not have drop feed dogs, throat space & more.
For quilting Visit: Best Sewing Machine For Quilting.
What Kind of Customer Support does It provide?
This model comes with lifetime free technical assistance by phone. It means if you are having issues with your sewing machine, the technical time will be a phone call away.
And if you don't like to talk on the phone, you can contact them online.
Overall Verdict
This lightweight and affordable Brother sewing machine is perfect for beginners who want to learn how to sew.
With its automated features, this will be an easy-to-use but powerful device that gives great room in which users can grow into more experienced seamstresses too!
So read through the instruction manual carefully before starting so you know exactly what your new purchase entails – there's no point getting frustrated or lost once all of these awesome tools are at hand 🙂
I Hope the Brother XR3774 review helps you make the right decision when it comes to choosing a sewing machine for your projects.
Good luck!!!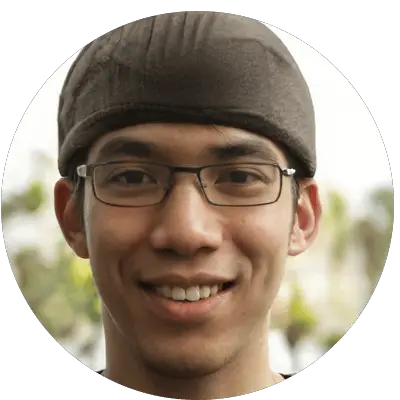 Albert Mark
Research is the key to producing good content. Albert Mark loves to write research-based articles. His articles cover topics ranging from sewing machine problems & solutions also how sewing is a great hobby that helps in fighting against depression. Albert's strength is that she can write about anything.