The Juki HZL-DX7 offers a fast sewing speed of 1050 stitches per minute & can be used on a wide range of fabrics. Visit the page for details.
The Juki HZL-DX7 sewing machine is perfect for those who want a good quality, a computerized sewing machine that will allow them to do more than just stitch.
It also has features to help you master your skills no matter the project size or type! So what are waiting to get started stitching today?
Juki HZL-DX7 Sewing Machine Review
Juki HZL-DX7 Sewing Machine Review
Juki HZL-DX7 Sewing Machine Review
Juki: The Company
Founded in 1938, Juki is a Japanese company that mainly creates industrial and domestic sewing machines. They're headquartered in Tama-shi Tokyo with offices around the world including New York City where they opened up shop after 1974.
The HZL series of their products have excellent stitch quality making it easy for beginners to use as well!
The Look
The Juki HZL-DX7 is a sturdy, heavy machine with an LCD screen and dozens of buttons near its back. The exterior of the device has white accents that border blue and yellow in some areas while others are all black to blend into their background nicely.
A compartment hidden at the front allows you to store bobbins or anything else for later use without much worry about getting lost inside!
[table id=54 /]
Juki HZL-DX7 Sewing Machine Features
Built-in Stitches
The Juki HZL-DX7 Sewing Machine comes with 287 built-in stitches, including four different font styles and 16 buttonholes. You are unlikely to need a stitch that you can't find on this machine!
It also includes 10 direct pattern options for when all ten fingers start feeling tired from repetitive motion or just want something new without having to scroll through hundreds of prebuilt choices like some machines do.
Automatic Needle Threader
This Juki Sewing Machine also comes with an automatic needle threader. There's no need to strain your eyes any longer; the machine will do all the work for you!
The small feature might not seem like much but if it's a great little addition that many people don't have then why would we want anything else?
LCD Screen
The Juki HZL-DX7 has a computerized, automatic machine that tells you what is going on. The LCD screen will show how many stitches per inch it's currently doing and their stitch length to the nearest US size.
It also displays speed in both feet/minutes as well as whether or not a presser foot needs to be used for different fabrics; all of this makes mistakes much less likely!
Automatic Thread Cutting
This machine has a feature that saves you from having to lace up your own threads. The automatic needle threader works like magic, automatically cutting and tying off any loose ends without missing even one stitch!
Float Function
The Juki HZL-DX7 Sewing Machine has a special feature called the "float function."
This allows you to sew with your presser foot slightly raised, and it can help keep puckers at bay if you're sewing through many layers of material or fabric.
Knee Lifting Lever
Juki has created a knee-lifting lever so you can lower or raise the presser foot with just your legs. This is especially helpful for those who are in charge of making delicate additions!
Bobbin
This Juki sewing machine has an easy-to-insert bobbin as compared to front-loading, making it easier for you to refill the little guy and access his goodies.
There's only one catch: if something goes wrong with your bobbins then there is no tight compartmentation like what we have seen in our previous machines!
Extension Table
With a larger extension table, this machine is equipped to tackle bigger projects with ease.
The Warranty
The Juki HZL-DX7 sewing machine comes with a five-year warranty for the mechanical parts, two years on electronics, and 90 days from manufacturing defects.
If you experience any issues related to workmanship or an error in production then it's your responsibility as well!
The only exception would be if misuse caused damages but even this can depend upon what condition they arrive at through when sent out for service; however, repair costs will still apply over time so please do not abuse them either way just like always!
Accessories
Hard case
Zipper presser foot
Bobbin (3).
T-shape screwdriver
Ripper
Cleaning brush
Spool cap (Small)
Spool cap (Middle)
Buttonhole presser foot
Manual buttonhole presser foot
Overcasting presser foot
Needle set – HA X 1 # 11 (1), # 14 (1), # 16 (1), for knit # 11 (1).
Standard presser foot
Bobbin
Spool cap (large)
Walking foot
Patchwork presser foot
Auxiliary spool pin
Quilt presser foot
Quilt guide
Twin needle (one set)
Foot Controller model name; JC-001
Knee-lifting lever
Instruction manual
Power cord
Pros & Cons
What You'll Like:
Very fast sewing speed
Box feed system
Sews very evenly
Creates top-notch buttonholes
Intuitive controls
Great machine for making garments
Comes with many accessories
Strong piercing power
Includes handy work table
Large selection of stitches
Comes with a very detailed manual
So many features it is difficult to outgrow
What You'll consider:
Can be a little loud at very high speed
Handwheel can be a bit difficult to turn
Overall Verdict
The Juki HZL-DX7 sewing machine is perfect for the sewer who wants to produce top-quality work. With its 1500 stitches, automatic needle threader, and drop-in bobbin you can't go wrong with this impressive little guy!
The only downsides are it's relatively quiet (for our liking) and takes up space on your table or floor but these days we're all about function over form right?
We independently research our recommended products. However, we may receive commissions if a purchase is made from our clicks.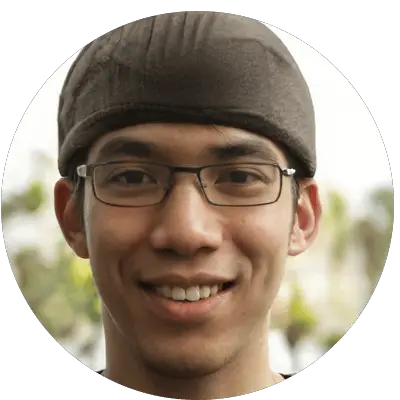 Albert Mark
Research is the key to producing good content. Albert Mark loves to write research-based articles. His articles cover topics ranging from sewing machine problems & solutions also how sewing is a great hobby that helps in fighting against depression. Albert's strength is that she can write about anything.