We independently research our recommended products. However, we may receive commissions if a purchase is made from our clicks.
A heavy-duty sewing machine with all the features you need. A great choice for sewers of all levels. Read Singer 4432 review in detail.
Heavy duty sewing machines are built for prolonged use as well as with stronger and multi-layered fabrics.
In this article, we'll review the Singer 4432 heavy duty machine to help you decide if it's right for your projects!
The Singer heavy duty sewing machine comes with 32 built-in stitches and an easy-to-use design. It also has a speed of 1,100 stitches per minute which makes it ideal for experienced seamstresses looking for a solid piece that won't let them down when they are working on their latest project.
This powerful engine may be too much for some people but at this price point, the product is undoubted of great value!
In a hurry? Check The Latest Price of Singer 4432 on Amazon.
Singer 4432 Heavy Duty Sewing Machine Review
Singer: The Company
The Singer is a world-renowned brand for sewing machines. As they enter the new century, Singer has been at the forefront of breaking into social media to help connect and provide support with their staff and other crafters online through video tutorials, as well as offering useful resources like extended care instructions or how to install bobbin casings via YouTube videos in addition to Facebook posts that can be shared across all platforms.
The Look
The style of the Singer 4432 is pretty classic with a grey, muted color. It has a heavy metal frame wrapped in plastic and its footprint is small compared to other machines like it.
The machine boasts durability and strength which makes its light gray structure stand out against other sewing machines that are equally sturdy but don't look quite as stylish or strong because they have bolder colors such as reds or blues.
[table id=59 /]
Top Features
Adjustable Presser Foot
This model has an adjustable presser foot pressure feature that lets you adjust the amount of force being exerted on your fabric while sewing.
The optimal setting is pre-set, but you can override it according to preference and make quick adjustments using snap-on feet without a screwdriver.
Removable Arm
With its free arm, you can easily access all those hard-to-reach places in your clothes with this machine.
Tension System
The automatic tension system, in addition to ensuring stable stitch quality and providing a way for the user to adjust it by turning the dial if necessary, can be used with ease.
Durability
The 4432 boasts a heavy-duty metal frame that increases stability and durability. The stainless steel bedplate ensures smooth feeding, even stitching, reducing overall sewing time.
Little details such as the built-in reverse lever ensure this sturdy exterior will please you through your projects.
Flexibility
The 4432 has a powerful motor and great piercing power to provide you with smooth, fast stitching. It comes equipped with six basic stitches, 18 decorative stitches, seven stretch stitches for your convenience.
The machine itself is lightweight but sturdy in construction which makes it easy to carry around or place on the tabletop while working on something else as well.
The needle position can be adjusted depending upon the requirement of different sewing projects such as hemming pant legs etc.
Workspace Illumination
The workspace is lit by an LED light, allowing you to see objects and projects clearly.
Help At Your Fingertips
Singer, the world's largest manufacturer of sewing machines and other equipment has introduced a Singer Sewing Assistant app available on both Google Play Store and iTunes for techniques, FAQs, tutorials.
You can also visit their site directly or connect with fellow sewers through forums while listening to any one of their podcasts as well!
The Warranty
Singer offers a 25-year warranty on the sewing machine head, and five years for motors, light assembly, wiring switches speed control.
They also offer one-year warranties for all accessories as well as any manufacturing or craftsmanship errors.
If you find an error in your product Singer will fix it under their service centers across the country that are certified to repair products.
Accessories
The 4432 is packed with accessories, most of which are stored inside of an accessory drawer.
It includes:
General-purpose foot
Zipper foot
Buttonhole foot
Button sewing foot
Quilting/edge guide
Class 15 bobbins
Pack of sewing machine needles
Spool caps
Spool pin felt
Auxiliary spool pin
Lint brush
Screwdriver
Soft dust cover
Pros & Cons
What You'll Like:
10 creative built-in stitches
10 sewing feet
automatic needle threader
LCD Display
1100 stitches per minute
25 year limited warranty
What You'll consider:
Can run away with a beginner
Overall Verdict
The Singer 4432 Heavy Duty machine is a solid choice for people who are looking to buy something at an affordable price. It has been trusted by many individuals in the past and it offers great speed with reliability, which makes it perfect for most users.
However, some found that especially thick or heavy fabrics were too challenging on this model of sewing machines as they didn't work very well when put through them while others experienced problems due to customer service issues if anything went wrong during their time using the product.
All things considered though, if you want a reliable sewing machine that will get your job done quickly without overcharging then buying one from here would be ideal!
Anything missed? Check the latest Singer 4432 review on Amazon
st[p]cjkd2tqqh006jg7y613420jcq[i]cSmUmb[d]D[z]m[t]w&tag=sewingsolut01-20″ target="blank" background="#ef8f00″ center="yes"]Check Latest Price on Amazon
Frequently Asked Questions(FAQs)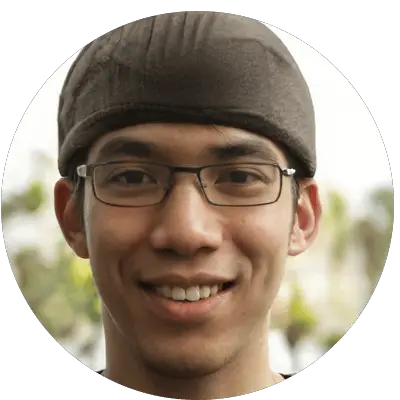 Albert Mark
Research is the key to producing good content. Albert Mark loves to write research-based articles. His articles cover topics ranging from sewing machine problems & solutions also how sewing is a great hobby that helps in fighting against depression. Albert's strength is that she can write about anything.