Find out more about our Singer 4452 Review and what we thought of the machine. Read our full review including features & specifications.
The SINGER Heavy Duty 4452 is an ideal choice for sewists on a budget looking to get their hands on one of the most durable machines in its class.
This review will cover some features that make it stand out, as well as common questions from users about how they can use this powerful tool best!
Singer 4452 Review: Best Heavy Duty Sewing Machine For Beginners
Introduction
The heavy-duty sewing machine from SINGER is a durable, high-powered option that can handle anything you throw at it.
With an affordable price tag and easy access to more advanced features for those who need them, this robust product line offers great versatility in both professional use and home projects!
The Singer 4452 is one of the most expensive models in its line, but it's still half-price compared to other comparable machines.
The three SINGER heavy-duty sewing/embroidery gadgets before this model all use motors and basic functions with added accessories; they're just lacking some features you'll find on higher-end versions like auto trim or drop feed dogs (which cost extra).
The main difference between them lies in how many built-in stitches each boasts: 11 for Model 4411, 23 total Stitches in Singer 4423 & 32 built-in stitches for Singer 4432.
The 4452 comes with more than just 32 stitches! This model also includes two additional presser feet and leather needles to make your sewing experience even better.
[table id=68 /]
Top Features
The SINGER Heavy-Duty 4452 has a number of great features that make it stand out from the competition:
All Metal Chasis
The 4452 has a durable metal frame and an outer shell that promises to last for decades.
The inner structure of this sewing machine is made from sturdy steel, while its exterior casing is built with high-quality plastic material which makes it super strong enough so you can use the product without worrying about breaking or damaging anything!
Strong motor
The 4552 sewing machine has a powerful motor that can sew through thick materials with ease. This makes it perfect for those who need to work on fabrics containing lots of detail, like denim or leather!
Stitch Speed
The 4452's powerful motor means it can stitch at 1,100 stitches per minute. This is twice as fast as on most sewing machines and will allow more advanced users to not have to wait for their machine while they work through complicated projects
Easy Loading Bobbins
Other than being able to see how much thread is left on your bobbin, this machine also has an easy-loading top drop-in with a transparent plate.
Built-in Stitches
The 4552 has 32 built-in stitches, which is more than most household sewing machines offer.
The selection includes 6 basic and 7 stretches materials along with 18 decorative ones or one buttonhole to accommodate whatever project you're working on at any given time–and its weight ensures that this baby can handle just about anything!
Automatic Reverse
The Singer 4452 sewing machine has an automatic reverse function that ensures your stitches are securely attached.
Extra-High Presser Foot Lift
The 4452 Heavy Duty Sewing Machine has an extra high presser foot lift, which is another great feature for sewing heavy materials. This machine's powerful motor and tough construction make it perfect if you need to tackle anything from quilts or denim fabrics with ease!
Drop Feed
The 4452 is a great machine for small projects because it has the drop feed and extra-high pressure foot lift. These features make quilting much easier on you, even if your project will only be done with this one needle!
Adjustable Presser Foot Pressure
The Singer 4452 sewing machine offers a variety of stitch options and excellent adjustability for different materials. The wide range means that no matter what you're working with, from thick denim to thin silk or rayon fabric; this device will have an appropriate setting ready!
This sewing machine can be used for both heavy-duty and delicate applications because it allows you to change the tension.
One-Step Buttonholes
The 4452 has an easy-to-use buttonhole maker. It comes with adjustable presser feet that make it possible for you to create perfect size holes in any material without hassle!
Automatic Needle Threader
The automatic needle threader on the 4452 is a great addition for those who are tired of struggling with manual machines. It does all the work while you follow easy-to-understand instructions, preventing eye strain and pricked fingers from happening!
Accessories
Accessories that come with the SINGER 4452 heavy duty sewing machine, include:
All-purpose foot
Zipper foot
Buttonhole foot
Button sewing foot
Non-stick foot
Even feed / walking foot
Clearance plate
Needles (#16 x 5)
Needles (#14 x 3)
Seam ripper/brush
Edge / quilting guide
Spool holders (L & S)
Bobbin (3x)
L-screwdriver
Auxiliary spool pin
Spool pin felt
Softcover
Pros & Cons
What You'll Like:
Very fast maximum sewing speed
Able to sew through thick fabrics
Very easy to use
Runs smoothly
Automatic needle threader works well
Good for beginners and advanced sewists
What You'll consider:
The foot pedal is hard to use
Still, lots of plastic is used in machine construction
Singer 4452 Review – In Conclusion
The SINGER 4452 sewing machine is the best choice for anyone who needs a sturdy, heavy-duty plugin with all of its necessary features.
It's neither too expensive nor does it lack any basic necessities like other cheap machines that you can find on sale at Amazon for less than 200 bucks!
The power within this motor will allow me to sew thick materials such as denim nicely–and if there are more complicated cuts ahead? No problem whatsoever thanks again in part because these industrious folks over here built their product right.
SINGER 4452 Alternatives
The SINGER 4452 is a great machine at an affordable price but if you still aren't sure about buying one, here are some alternatives to consider:
Singer 4432
The Singer 4432 is a great choice for those who don't need the presser feet and needles that come with its big brother. Not only does this save you money but also space in your sewing room!
Also Read: Singer 4432 Review
Janome HD3000
You can get more for your money if you're looking to buy a new sewing machine, but the Janome HD3000 is worth considering as an alternative.
This mechanical device handles thick fabrics beautifully and has been proven time and again by many sewers who use it regularly in their projects.
Also Read: Janome HD1000 Review
Brother ST150HDH
The Brother ST150HDH is a cute little sewing machine that will handle most fabrics with ease. This lightweight and portable design makes it ideal for taking on your next project, yet surprisingly stable during use!
Frequently Asked Questions
Let's take a look at some of the most common questions prospective buyers ask about the Singer Heavy Duty 4452.
Is This Machine Good For Beginners?
SINGER's new 4452 has been designed to work in much the same way as their other mechanical machines, so it's not difficult at all. The app can teach you how to use this specific sewing machine or YouTube will provide an almost endless supply of tutorials on how people successfully used theirs!
What materials can this machine handle?
The 4452 is a versatile machine that can handle whatever your fabric needs. It works well with both thin materials as well as thick ones, but it's especially effective for delicate fabrics like lace or silk where you might otherwise struggle to get through more stubborn types of clothing without damaging them too much in the process!
Check Out These Posts Too!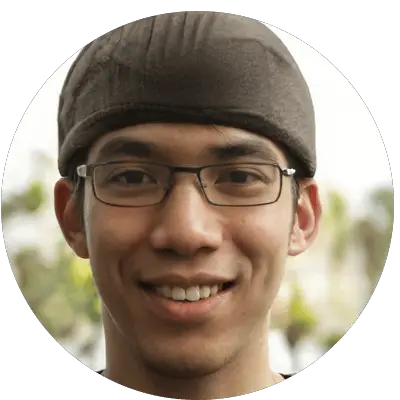 Albert Mark
Research is the key to producing good content. Albert Mark loves to write research-based articles. His articles cover topics ranging from sewing machine problems & solutions also how sewing is a great hobby that helps in fighting against depression. Albert's strength is that she can write about anything.