We independently research our recommended products. However, we may receive commissions if a purchase is made from our clicks.
The Singer 9985 is the top model with 960 built-in stitches in Singer's Sewing range. Wanna know what makes it unique? Continue reading Singer 9985 review.
We've put this model through some projects and think it is great for beginners who don't want complicated features from their sewing machine.
It's no secret that the 9985 is one of our favorite models. I can honestly say it may be near perfect in some ways, but there are a few things we wish were better (more on that later).
In a hurry, click here to check the Price of Singer 9985 Quantum Stylist on Amazon.
Without any further ado, let's discuss Singer 9985 review in detail.
Singer 9985 Review: Computerized Sewing Machine
Singer: The Company
The singer has been in business since 1851 and is largely responsible for making sewing machines a household item. They were the first to create portable, zigzag, and computer-controlled models of their product.
[table id=43 /]
The Look
The Singer Quantum Stylist 9985 Sewing Machine is a sleek, modern-looking sewing machine with all the bells and whistles. It has an attractive pink exterior with white accents that make it stand out from other machines on the market.
Near the back of this stylish craftsmanship is a swirly design/logo for Singer Corporation that will make any crafter or sewist proud to show off their new acquisition!
Top Features
Built-in Stitches
With 960 different built-in stitches, you are unlikely to run out of options!
Included with this machine is an LCD screen that allows the user to find any stitch they want.
The included sewing essentials include six types of alphabet and numbers all in a classic font style.
There are also 919 decorative patterns for those who like more creative stitching design as well as 13 buttonhole styles for finishing off your creations without fumbling through threading needles or wasting time on knots when using multiple colors.
Drop-in Bobbin
This Singer Quantum Stylist 9985 sewing machine has a drop-in bobbin which is much easier to use than the front-loading.
This makes it easy for beginners who have never sewn before, and allows you to easily insert the thread every time without any issues with tangles or running out of threads while sewing!
Singer Quantum Stylist 9985 Sewing Machine Review
Automatic Needle Threader
A convenient feature of this Singer sewing machine is the automatic needle threader.
All you have to do is lower the presser foot, ensure that your needles are raised at their highest position, and then place a stitch in one of them with an embroidery hoop or piece of scrap material so it holds its shape while you work.
Automatic Buttonholes Sewing
The new Singer 9985 sewing machine is a precision workhorse without the bulk. With its exclusive automatic buttonhole foot, it can sew perfect buttons in any number of layers with consistency that never falters.
It does this by sandwiching fabric between two plates to prevent distortion and gaps from occurring while stitching all buttons on the same side for an even distribution along the seamline
Touch LCD Screen
The touch screen lets you control the sewing machine and its various features through a simple interface.
The LCD touchscreen makes it easy to use, so even if this is your first time with these types of machines, worry not; all will be clear once we get started!
Thread Cutter
The Singer has an easy-to-use thread cutter that lets you get on with the next step in your sewing project. Just push a button and it will cut both top and bottom threads, leaving you to move on with ease!
Metal Frame
This Singer sewing machine is also built to last. Even its metal frame will never break or fall apart, which guarantees the durability and longevity of the product for many years to come!
Accessories
Singer Quantum Stylist 9985 comes with lots of sewing accessories. Have a look!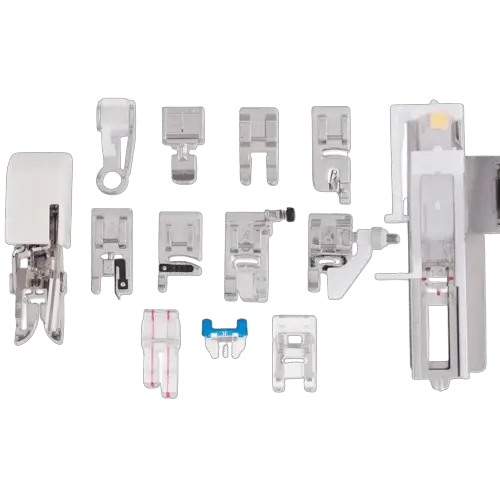 All-Purpose Foot
Zipper Foot
Buttonhole Foot with Exclusive Underplate
Blind Hem Foot
Quarter Inch Foot
Needles
Bobbins (Class 15)
Seam Rippe
Lint Brush
Auxiliary
Satin Stitch Foot
Darning / Embroidery Foot
Narrow Rolled Hem Foot
Button Sewing Foot
Spool Pin
Spool Pin Felt
Screwdrivers
Open Toe Foot
Even Feed / Walking Foot
Cording Foot
Thread Spool Caps
Edge/Quilting Bar
Soft-Sided Dust Cover
Instruction Manual
Foot Control
Power Cord
The Warranty
The 25-year warranty on the Singer Quantum Stylist 9985 Sewing Machine is a lot to take in, but it does make sense.
The sewing machine head and any of its parts are covered for that full-time period, so you can rest assured if something occurs outside of normal wear and tear they will provide free replacement parts.
For one year, they will provide adjustments to the machine. The electrical components are covered for five years and wear and tear is allowed as long as it's within a year of the purchase date.
Pros & Cons
What You'll Like:
Versatile
Easy to use
Durable metal frame
Smooth & quiet
Automatic needle threader
Built-in buttonholes
LCD Touch Screen
25 years warranty
What You'll consider:
The quilting tray is not included
What Types of Sewing projects can the Singer Quantum Stylist 9985 Be Used For?
With the Singer Quantum 9985 computerized sewing machine, you can sew all sorts of projects. Think about what sort of project that you might want to work on next and a list will come right out:
Quilts: This sewing machine is equipped with embroidery designs you can access without purchasing any special software. It's perfect for quilting projects!
Bedding: Sewing a blanket has never been easier with over 960 built-in stitches. Customizing your bedding is simple and quick, so you'll be enjoying the time spent on it instead of dreading it!
Home Decor: the sewing machine is perfect for all your home decor needs. With its easy-to-use features, you can create any surface with a stitch or word of the alphabet.
Advanced Sewing Projects Like Denim: If you are looking for a durable machine that can sew through all your tough fabrics, then this is the right choice. The Singer 9985 Heavy Duty Sewing Machine has an exceptional construction frame so sewing any fabric will be a breeze!
Overall Verdict
After considering everything, we are recommending the Singer Quantum Stylist 9985 Sewing Machine. With its power and durability as well as how easy it is to use, this machine is worth every penny!
There have been a handful of malfunctions with some models in recent years–but if you take good care of your new sewing machine there will be no problem at all!"
Anything missed? Check out reviews & prices on Amazon.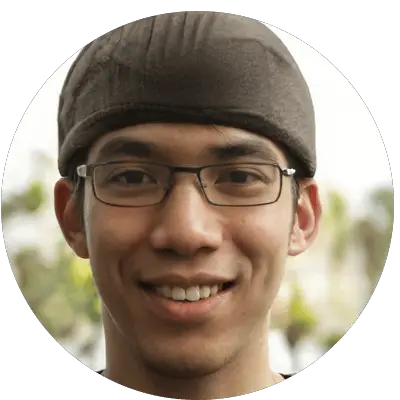 Albert Mark
Research is the key to producing good content. Albert Mark loves to write research-based articles. His articles cover topics ranging from sewing machine problems & solutions also how sewing is a great hobby that helps in fighting against depression. Albert's strength is that she can write about anything.