We independently research our recommended products. However, we may receive commissions if a purchase is made from our clicks.
The Singer is one of the biggest names in the sewing world.
The Singer has started producing sewing machines back in 1851. History shows the vulnerability of Singer sewing machines.
Singer Stylist 7258 Model from the Singer is one of the most popular models of the brand.
This is an award-winning brand that comes with 100 built0in stitches & 10 different presser feet.   
The design & outlook of this computerized sewing machine is also amazing. In terms of price, the Singer Stylist 7258 is a mid-range sewing machine that is not only best for experienced sewers but also for newbies who want to buy a sewing machine that comes with amazing & flexible features.
Our Singer Stylist 7258 review will help you to know in-depth about this amazing sewing machine & also help you to decide if it's the right choice for you or not.
In a hurry, click here to check the price of The Singer Stylist 7258 on Amazon.
Without any further ado, let's get straight to Singer Stylist 7258 Review in detail.  
Singer Stylist 7258 Review
The look
This machine has a modern appeal with its computerized interface & bright finish. It is durable because of its metal frame.
The size is perfect to fit on a table or desk as it is relatively the size of an average laptop. Also, it weighs about the weight of a cat & hence easy to carry.
The machine weighs less than 15 pounds & comes up with dimensions 14.5 x 7.5 x 12 inches.
Top Features
This computerized sewing machine comes up with some amazing features. Let's have a tour around its features in detail:
Electronic Autopilot & Start/Stop Button
One of the major plus points of any sewing machine is that it is easy to use. The Singer Stylist 7258's built-in autopilot option allows you to sew without using the foot pedal.
It also allows you to control the speed of the sewing machine up to its maximum stitching ability which is 750 stitches per minute.
Automatic Needle Threader
Another plus point of this sewing machine is the automatic needle threader. Threading the needle is always hectic when it comes to sewing machines, especially for beginners & older ones.
But the automatic needle threader function of the Singer Stylist 7258 sewing machine has made your life easier. Now you can easily thread the needle with the simple push of a button. Also the quicker the needle is threaded, the more time you have for your sewing projects.
Twin Needle Capability & 13 Needle Positions
The Singer Stylist 7258 is not only suitable for beginners but as well as for experienced sewers as it comes with some advanced amazing features.
For example, the twin needle capability is perfect for beautiful hems, decorative embroidery stitches & even for sleeves. Keep in mind the machine doesn't come up with a twin needle, but if you want to use this function then you have to buy the twin needle yourself.
The machine also comes with 13 different needle positions which means you can sew your stitches wherever you want. If you want to learn how to use these different needle positions. Read this handy guide on Understanding the needle positions.     
Bobbin System
The singer Stylist 7258 sewing machine comes with a top bobbin system which allows easy & quick bobbin replacement.
Plus the clear cover of it allows users to keep an eye on the bobbin so they don't have to guess when it needs to be swapped out.
Built-in Stitches
The Singer Stylist 7258 sewing machine offers unique but awesome 100 built-in stitches. Many people buy it because of its wide range of built0 stitches.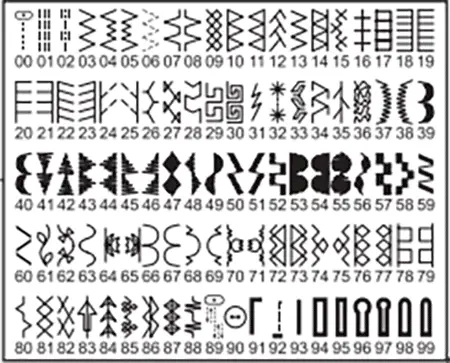 Of these 100 stitches, more than 70 are decorative and suited to work on unique & stylish crafting & quilting projects.
Apart from these, there are different buttonhole stitches to choose from. Also, you can adjust the length & width of the stitch with ease using the buttons beneath the LCD Display.
LCD Display
The LCD feature of the Singer Stylist 7258 sewing machine is among the ones that stand out the most. The display is rather small but simple which tells you all you need to know including the stitch design you have selected & also the length & width of the stitch.
You can adjust the setting using buttons available beneath the LCD. However, scrolling all the stitches among 100 is tiring but it is a small flaw & you will be used to it while working frequently.
The information on the display screen is nice & clear, thus helping beginners in various ways.
Free Arm
The machine comes with free arm stitching, letting the user sew things like sleeve cuffs or trouser hems with ease. For this, you need to remove the storage compartment of the Singer Stylist 7258 to get access to the free arm.
Like LCD, the free arm is also a bonus feature of this sewing machine which helps to enhance its overall versatility & usability.
LED Lights
Lighting can be such an important feature of any sewing machine. If the sewing area has more lighting you can sew with ease. This high-quality computerized sewing machine comes with multiple bright LED lights.
The lights are located on both sides of the needle, so provide a better & clear view while sewing which leads to problem-free sewing.
Heavy Duty Metal Frame
The durable metal frame is the feature that is mostly found on more expensive & high-quality sewing machines. Its heavy metal frame makes it durable & this machine lasts forever.
 Programmable Needle Up/Down
This feature allows users to program whether they want the needle up or down when they stop sewing. The feature is perfect when it comes to sewing fabric or quilting.
You can easily switch the function at any time by simply pressing the button & you will never have to check the position of the wheel again.
Accessories
The Singer Stylist 7258 sewing machine comes with lots of cool accessories that make quilting easy. Let's take a look at the full list:
15j Bobbins
Darning Plate
Thread Spool Caps
Auxiliary Spool Pin
Needle Plate Screwdriver
All-Purpose Foot, Zipper Foot, Satin Stitch Foot, Overcasting Foot, Gathering Foot, Rolled Hem Foot, Daring & Embroidery Foot, Blind Hem Foot, Buttonhole Foot
Spool Pin Felt
Lint Brush
Power Cord
A Pack of Needles
Foot Pedal
Protective Plastic Cover
Over-Sized Table for Large Projects
An Instruction Manual
An Introductory DVD (French, English, Spanish)
25 Years of Limited Warranty
The Warranty
The Singer Stylist 7258 sewing machine comes with a limited 25-year warranty. But keep the receipt otherwise you can't claim for warranty late. Also, you have to pay for the shipping, packaging & insurance costs to the Authorized Service Center.
Pros & Cons
What You'll Like:
Easy to Use
Includes extra presser feet
Adjustable Length, Width & Speed
Great Sewing Performance
100 Built-in Stitches
Free Arm
7 Fully Automated Buttonholes
LED Lights To Lighten Up Work Area
What You'll consider:
Can be a little noisy
Choosing Stitches can be Time Consuming
Overall Verdict
With its easy-to-use interface, excellent sewing features, and quality construction this computerized machine is perfect for beginners and experts alike.
It has a wide range of automatic modes as well manual control options which will meet your every need from basic projects all the way up to advanced techniques!
The Singer 7258 offers everything you could want in terms of functionality with plenty more left over just waiting patiently inside its sleek metal frame ready to take on whatever craft project takes hold at home today!.
Hope Singer Stylist 7258 Review helps you choose the best sewing machine according to your need & demand.
st[p]cjkd2tqqh006jg7y613420jcq[i]PUw1AH[d]D[z]m[t]w&tag=bestsewing04f-20″ target="blank" background="#ef8f00″ center="yes" rel="nofollow"]Read Reviews On Amazon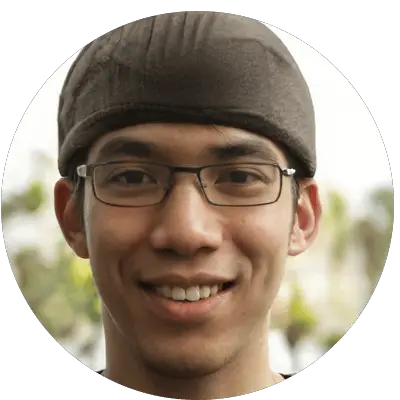 Albert Mark
Research is the key to producing good content. Albert Mark loves to write research-based articles. His articles cover topics ranging from sewing machine problems & solutions also how sewing is a great hobby that helps in fighting against depression. Albert's strength is that she can write about anything.