A quilt is all about the fabric used to make it. The design & integrity of a quilt come from the fabric you choose to compose it.
Quilters need to pick their fabric strategically but a lot of quilters go to local fabric stores & pick the same fabric for years.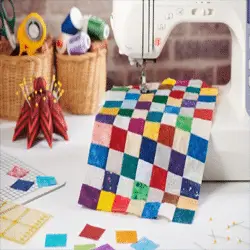 Perhaps it is because they know that the fabric is best among all but then some will go in & try different kinds of fabric every time.
Perhaps you will find the best fabric for quilting after experiments but if you don't want to waste your time & money then the following guidelines will help you choose the best quilting fabric.
100% Cotton is Standard
If you go to a fabric store & have no idea what to buy ten go for the quilter's weight cotton. This fabric is the best choice for quilting.
But it also has its drawbacks. Cotton is prone to shrinkage when working for the first time or even after a few times.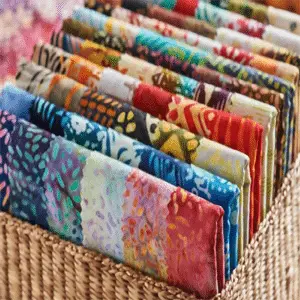 People ask: how much does the fabric shrink?
Well, it depends on the cotton material & some other factors.
High-quality cotton has minimal shrinkage, but low-quality cotton will shrink quite a bit. Moreover, cheap quality cotton will also lead to color bleeding & ruin an entire quilting project.
When you choose cotton for quilting, doesn't matter which quality material you use, it will shrink a bit. So the best approach is to wash the fabric before using it.
Washing the fabric will not only solve the shrinkage problem but also color bleeding exposed & it will save your fortune.
It is better to launder the fabric during quilting to avoid all the issues mentioned above.
Decorating Cotton
Cotton may be the best fabric for quilting but not all cotton is the same. When you are using decorating cotton then this fabric will be heavier because of the sateen finish. The added weight of these fabrics makes them ideal for decorations, quilting & accessories.
Following are a few projects that you may want to use for decorating cotton:
Quilter's Linen
If you want to go for high-quality fabrics then quilter's linen is a great option. As it comes with a wide range of quality & colors, so it will be a great option for all kinds of quilting including decor.
One thing more, quilter's linen is often made of cotton fabric. You will find this linen in a cotton blend & natural fiber too.
Not only linen but blenders also work well with linen because of their amazing properties. The linen's texture attracts many quilters because its material is made from the flax plant.
Quilter's linen has many awesome properties including absorbent & thus cooler than other quilting fabrics. Because the material is open woven so leads to a lot of problems while quilting.
That's why people prefer quilter linen made from the flax plant as its looks the same as quilter's linen.
Cotton Flannel Fabrics
Cotton flannel is a soft fabric & is available in different solid colors & prints. The fabric comes with different textures & weights, that's why it is a great option for comfort quilts.
Because of their soft & fluffy texture, these cotton flannel fabric quilts are considered best for kids, newborns & adults who prefer fluffy quilts for wrapping when sitting on a couch.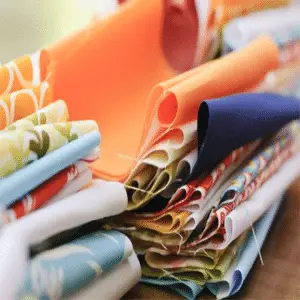 Solid colors are not ideal if they bleed but the printed fabric is recommended for kid's quilts.
You can also use this fabric for unique & DIY sewing projects such as sleeping suits, and jackets as the fabric are soft & warm.
Voile
Voile is another type of cotton but offers a transparent color & feels as soft as silk. The best is to use it with heavy cotton fabric but people often prefer to use their own.
The lightweight feature of the fabric makes it a better option for a quilt's top instead of a complete quilt.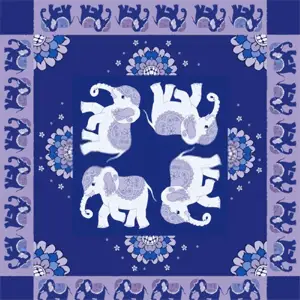 There are some of the voile fabrics blended with polyester but 100% cotton.
There are many other options for fabric for quilting. But you need to stay far away from a few. These are:
Synthetic: a lot of synthetic fabrics are prone to melting and if you are using them for quilting, you will face a lot of problems while quilting.
Burlap: the fabric is too flimsy to be used for quilting. The fabric tends to lose its shape during quilting & the result will be like you can't even imagine.
Knits: The fabric is stretchable & will be a good choice for quilting if you are an expert quilter. But for beginners & even in some cases for experts, it is not recommended.
Also Read: Best Sewing Machine For Quilting
Some Last Words
It is good to experiment with different types of quilting fabrics. You will not only learn all about fabrics in detail but also learn what makes a fabric beneficial & less desired.
The key to success in quilting is to spend a little more on high-end fabric for good results. While choosing high-quality fabrics keep in mind the risk of shrinking & deformation in shape. If you are pairing fabrics together, try to make pairs of those having the same weight as much as possible.
We hope this detailed guide will help you choose the right material for your quilting projects.
Check Out These Posts Too!
Good Luck!!!!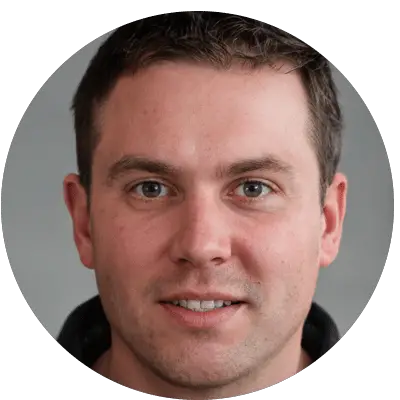 Robert Patricia
Robert Patricia is a data analytic and content creator. He has worked extensively with large data sets to glean insights for both public and private sector clients. He has used this knowledge to create compelling content for brands across the internet. Albert also enjoys creating content for websites and social media. He is an expert at creating catchy headlines and understands how to capture the attention of readers.