The Juki MO654DE is a serger that was designed with the home user in mind.
The machine features an easy-to-use design, threading system, and maintenance needs.
This model can handle all kinds of fabrics ranging from lightweight cotton sheers to heavy linen fabric without any issue whatsoever; it's quick too!
It doesn't have all the bells and whistles you might find on more expensive models but for those looking for reliability, this will do just fine.
Let's have a look at what you will learn from Juki MO654DE review:
Juki MO654DE Review 2023
At A Glance
The Juki MO-654 DE is a sleek, clean machine with a clearly marked color-coded threading guide and tension dials. The concise instructions will have you up and running in no time so that your eyes can focus on more important things like the sewing itself!
[table id=48 /]
Top Features
This Juki serger is a workhorse, and it means business. It has features that make the overall sewing experience easy while still producing high-quality stitches.
Let's have a look at them.
Stitch Options
The JUKI MO654DE is a portable serger that can handle 2-3-4 thread capability and automatically roll hemstitching.
It has all the features you need for popular overlock and flatlock stitches, with adjustable settings to customize it as needed.
2-thread overlock: This stitch is great for finishing the edges of lightweight fabrics. It can be done with a single needle, either left or right, and only the bottom looper.
3-thread overlock: The 3-thread overlock stitch is perfect for finishing the edges of medium to heavy fabrics that won't be worn or used often. This quick and easy, yet durable, seam can also give clothing a more refined look without much time investment on your part!
4-thread overlock: This is a great stitch for knits or woven fabrics because it offers durability and flexibility. It's also the most commonly used serger option, which makes it fast to produce seams that are durable yet flexible.
Rolled hem: A rolled hem is constructed by sewing the fabric with a needle, both loopers, and three threads.
A slight fold in the material is made before it's encased within the thread of one of your needles to create this stitch as well as decorative ruffles for lightweight materials such as chiffon or organza.
Flatlock: A flatlock stitch creates two pieces side-by-side so when one seam meets another seam at the end of both fabrics all needed parts will be joined together without any loose ends leftover from other stitches used during sewing.
The Juki MO654DE has your needs for hemming in mind, with an easy-to-use roll hemmer built right into the machine that is easily accessible by switching from overlock stitches.
With two options modes: automatically rolled edge or manual option it can handle any clothing and fabric you need a clean finish on!
Color-Coded Threading
One of the toughest parts about manually-threaded sergers is threading all those needles and loopers. JUKI has an easy solution for this: a user-friendly color-coded guide that can be found right on the front of their machine to make it easier!
Adjustable Differential Feed
The adjustable differential feed dogs allow you to adjust the ratio of movement between front and back feed dogs, which will result in a smoother sewing experience.
This is especially important when working with stretchy or delicate fabrics because it prevents uneven stitches throughout your project.
Adjustable Stitch Length
The machine's stitch length dial has been conveniently placed in a spot that is easily accessible for the user. This eliminates any need to stop and open up the front of your sewing machine while adjusting settings, which makes it easier than ever before!
Powerful Knife System
The knife system can be adjusted to cut through light or heavy fabrics. If needed, the upper blade will disengage so you won't have trouble cutting anything. The dedicated drive mechanism cuts with ease and accuracy!
Built-in Tape Guide
The presser foot is an invaluable tool for making swimwear, athletic wear, and costumes. It features a built-in tape guide that can be used when sewing seams in stretchy fabrics.
This prevents the fabric from losing its shape during stitching as well as provides extra stretch to finished seamlines on these types of textiles.
Accessories
The Juki MO654DE is a no-frills serger that's perfect for beginners. The included accessories are functional and essential, so you can make high-quality garments with ease!
The accessories included with the Juki MO-654 DE are:
Multi-purpose presser foot
2/3 thread converter
Spool nets
Spool caps
Screwdrivers (2 – 1 large/1 small)
Oil dispenser
Lint brush
Tweezers
Extra needles
Extra lower blade
Dust cover
Soft zippered accessories case
The Warranty
Juki America, Inc. ("JA") offers a two-year limited warranty on the motor and light assembly as well as five years for all other parts excluding consumable items such as needles, loopers, feed dogs, or knife blades.
Pros & Cons
What You'll Like:
Threading can be done in the minimum time period
Useful compact dimensions
It has easy methods for handling the adjustment dials
Advantage of coming pre-threaded
It is light weighing to enable mobility
Impressively lucid cutting maneuvers
It has the ability to work on any fabric type
It has got strong built up with metallic and plastic construction
Fast stitching assured
Ability to facilitate quality stitches
What You'll consider:
Inefficient looper orientation
Defects with the rolled hem
Problematic stitch adjustments
Overall Verdict
The JUKI MO654DE is a small and powerful machine that provides the versatility needed for home sewing tasks.
It allows users to get projects done efficiently while still allowing room to experiment, making it perfect for those who are just beginning in serging or have more experience with this kind of work.
Anything missed? No worries, visit the page to read the Juki MO654DE review here.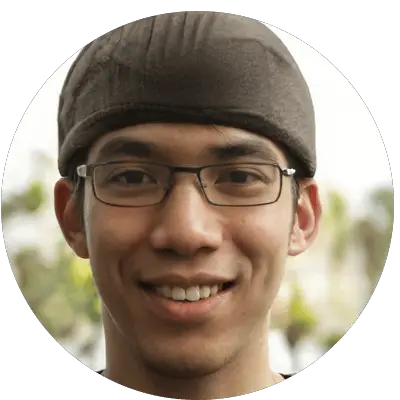 Albert Mark
Research is the key to producing good content. Albert Mark loves to write research-based articles. His articles cover topics ranging from sewing machine problems & solutions also how sewing is a great hobby that helps in fighting against depression. Albert's strength is that she can write about anything.