We're really excited today to be reviewing one of our favorite low-cost sewing machines: the Brother CS6000i.
This little beauty is easy on your wallet and will help you find your footing when you're just stepping into the sewing world, but also has all sorts of features for experienced sewers as well.
The 60 in-built stitches are perfect whether it's a simple hem or an elaborate embroidery pattern. With computer power and tons more features, this machine represents incredible value for money – so what exactly could go wrong?
Don't worry; we'll cover both good points about this awesome beginner needlework tool AND bad ones too.
In a hurry? Let's check the Price or Brother CS6000i review on Amazon.
Brother CS6000i review is all about the positives, the negatives, specifications & features of the Brother cs6000i sewing machine.
Without any further ado, let's take a deep dive at the Brother CS6000i Sewing machine review to know what makes this sewing machine so special.
Brother CS6000i Review: The Details
The Company Brother
Brother International Corporation is a US branch of Japanese-based Brother Industries Ltd., which has been servicing the home and office since 1954.
Their sewing and embroidery machines were awarded "Consumer Digest Best Buy" in 2013, while Amazon claims that one of their bestselling sewing machines is the CS6000i by Brother.
Brother's longstanding reputation of creating quality sewing machines, backed by their standard 25-year minimum warranty and a website dedicated to sewers called 'Stitching Sewcial.'
The Look
This Brother computerized sewing machine includes an easy-to-read LCD stitch selector that is highlighted by a dash of blue plastic, drawing the attention of the curious (or overworked) sewer.
It doesn't appear bulky at first glance and it weighs in at 17 pounds which isn't too bad considering how heavy other machines can get due to their size or number of functions.
[table id=36 /]
Brother CS6000i Key Features
The Brother CS6000i is the best-computerized sewing machine that comes with some amazing features. Let's have a look at its key features of it.
Built-in Stitches/Designs
Brother CS6000i sewing machine comes with 60 built-in stitches. 20 Decorative, 20 Garment Construction, 7 Quilting, 6 Heirloom &, 7 Automatic Buttonhole. You wouldn't find this wide range of built-in stitches in other sewing machines at this price.
Automatic Needle Threader
The needle threading machine is the most reliable and time-efficient way to get your stitches going. It really takes care of everything for you! Just press a lever, place in fabric, and start stitching – it's that easy.
Drop-in Bobbin
The quick-set top drop-in bobbin is perfect for any project. Not only does it save time when setting up, but the jam-resistant design cuts down on the frustrations of a broken thread during sewing.
If you need a little direction when it comes to getting started, check out this video tutorial on threading the needle and winding the bobbin:
LCD Display
For all of your sewing needs, the LCD makes it easy to select and set up features. It also provides you with any information on which presser foot is best for each stitch.
The screen can be made larger or smaller depending on what size projects need some love too; this means that even if you're working in a small area like an airplane seat tray table, there will still be enough room to see everything clearly.
Presser Feet
The neat thing about the Brother Dream Machine is that you have a lot of feet available for all sorts of sewing projects.
There are zigzag, buttonhole, and even walking foot attachments. The machine has so many features too- it can do free arm or flatbed stitching with ease and comes equipped with 10 stitch functions to help make design work easy as pie.
The presser foot is raised and then released, causing it to drop off. The screwdriver can be used for the spring action quilting foot or other sewing feet that do not use a holder.
Speed Control Slider
The machine has a variable speed control slider that goes from slow to fast, with a maximum sewing speed of 850 stitches per minute. You can gradually adjust this gradient and achieve different speeds by using it.
Stitch selection cycling
The sewing machine's backlit display is perfect for those dark corners of the room when you're trying to figure out which stitch will be best. Selecting a thread pattern has never been easier.
Buttonhole Option
You can sew perfect buttonholes with a one-step process. Your sewing skills will shine in the end, and you'll be proud to show off your work!
Quilting Table
You'll need a table with plenty of room to cut pieces and sew them together. Not only is our quilting table large, but it can handle even the most heavy-duty projects without buckling.
Accessories
The Brother CS6000i sewing machine comes with lots of accessories. Let's have a look at them:
Walking foot
Overcasting foot
Monogramming foot
Zipper foot
Blind stitch foot
Button fitting foot
Bobbin
Eyelet punching action quilting foot
Quilt guide for foot holder
Buttonhole foot
Cleaning brush
Wide table
ScrewdriverNeedle set
Twin needle
Extra spool pin
Hard case/cover
Needless to say, it's well kitted out when it arrives. All the better for getting started straight away!
The Warranty
The Brother CS6000i offers a 25-year warranty for any parts, labor, and accessories needed during the machine's lifetime.
Electronics circuit boards can be replaced up to two years after purchase of this model while its chassis casting is available until as late as twenty-five years post-purchase.
A more detailed explanation of the warranty is provided by Brother and you can read it in PDF form here.
Pros & Cons
What You'll Like:
Economical price
Lots of accessories
Ideal for beginners
Setting the machine is easy
60 built-in stitches
Wide table & detachable foot
lightweight
Hard carrying case
What You'll consider:
No automatic embroidery or monogramming functions
Cannot handle thick & sturdy materials
Unboxing Video
Final Verdict
This machine is ideal for beginners and intermediate sewists alike, boasting thousands of reviews from happy owners.
It's also lightweight so it can go anywhere you need to take your sewing skills; even classes! With a variety of features such as 60 stitch options, 9 presser feet in the accessory package, and more,
This Brother CS6000i has all sorts of things that make it perfect for any skill level or project type.
The only downfall may be its lack of some high-end features (like embroidering) but if those are not necessary then this should fit snuggly into your home crafting needs with ease.
Anything we missed? Take a look at the Latest Price on Amazon & read more reviews.
Good Luck!!!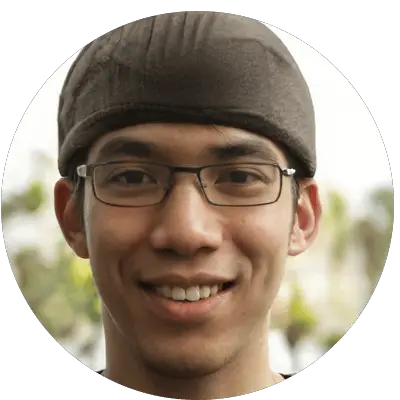 Albert Mark
Research is the key to producing good content. Albert Mark loves to write research-based articles. His articles cover topics ranging from sewing machine problems & solutions also how sewing is a great hobby that helps in fighting against depression. Albert's strength is that she can write about anything.