Are you looking for a sewing machine that suits your design needs? Check out the list of these 6 best embroidery sewing machines.
With so many sewing machines on the market, it can be hard to choose just one.
With different features and types of embroidery available, you will need a machine that offers all these things for your creativity to blossom!
Sewing is an art form with no right answer or easy solution when deciding which type of machine to buy. Do you want something small enough for travel? A cost-effective option? One with top-of-the-line embroidery capabilities?
Buying Guide: What to Look for in an Embroidery Machine
The size of the hoop you want to use is a very important factor in determining what kind of designs your sewing machine can create. Smaller hoops cannot hold larger pieces, and vice versa.
However, some machines have optional add-ons that can expand their capabilities by giving them another set or two of smaller hoops.
2. Built-in Stitches
The embroidery machine you purchase will depend on the type of stitching that is available.
The more stitches your machine offers, the easier it will be to find a design with those exact specifications or simply make one yourself and have fun experimenting.
Machines range from 24-to 250 different stitch options so there's sure to be something in this wide selection for everyone out there–assuming they're willing to shell out some cash for their new toy.
3. Built-in Designs
Embroidery machines can be a great way to make fun and interesting items, or you may find yourself looking for templates.
To get the most out of your purchase from the beginning, it's a good idea that embroidery machine manufacturers include at least 250 designs with their products when they ship them off to customers.
4. Computer Connectivity
A great way to personalize your new embroidery machine is with a computer.
Connecting the device to your laptop or desktop will give you access to more diverse, up-to-date designs that can be downloaded at any time for quick and easy use.
5. Built-in Memory
You may be computer savvy and you know how this can help. An embroidery machine is a piece of equipment that has the same type of limitations as our brains, which means only so many things at once before we have to delete them.
This leaves just enough space for new designs or templates on your device–but not all machines come with these capabilities in the first place, making it important not to get hung up too much about what size memory they do offer if yours doesn't.
6. Ability to Editing
Editing a design template before you begin stitching allows for more creativity and versatility. You may find that your original idea is too small, or not enough color depth.
Editing can be done to remove distracting elements from the background of the image as well as add words to it so they don't get lost in all those pretty flowers!
7. Multi-hoop Capability
It is important to know how many projects you want to work on at a time because if one pops up and it needs your attention, then what are the consequences of leaving another project unfinished?
Since the hoop that came with your sewing machine isn't enough, you can buy more hoops to complete last-minute projects without interrupting what else is going on.
In a hurry? Here are our top 3 Embroidery sewing machines:
Brother SE600 Sewing and Embroidery Machine
SINGER Quantum Stylist 9960 Sewing Machine
Janome Horizon Memory Craft 9850 Embroidery Machine
The variety out there means whatever the case may be – whether personalization or versatility are important factors – someone has created a product specifically tailored towards this purpose.
Do you need a sewing and embroidery machine that can do it all? We've got just the thing for you.
1. Brother SE1900: Best Embroidery Sewing Machine
For half the price of the Janome MC8950 multipurpose machine, you could have a beginner-friendly device that can handle all your sewing needs. 
It's also suitable for beginners learning how to sew their first projects on this very affordable and versatile machine!
There are two downsides: The maximum embroidery area is only 5×7 inches while Brother SE1900 allows up to 12×5 inch multi-positional hoops – which means it doesn't limit what size project you want to take on with its wide range of allowed areas.
Brother SE1900 is my favorite combination machine for embroidery. With this brand, you get a needle of each size (11, 14, and 16), a knee lifter to make your work more comfortable as well as a hoop measuring 5×7 inches.
I love the price point because it's fair without sacrificing quality on its best-selling product: sewing and embroidering machines only!
Brother's SE 1900 can do all sorts of things – from seaming clothes with stitches so perfect they look like factory-made seams to intricate handiwork like appliqué or lace trimming that needs skillful precision in order not to spoil the fabric being worked on.
What You'll Like:
138 built-in embroidery designs
240 built-in stitches
3.2″ LCD touchscreen allows you to edit the designs
5 x 7″ embroidery field
Great value
Automatic needle threader
What You'll consider:
It is not the cheapest machine
2. Brother SE600: Best Embroidery Machine For Beginners
Brother SE600 is the perfect machine for first-time users to sew and embroider since it's super easy to learn how to use its features.
I can't think of a better machine with an even more affordable price that gives you such great value!
Brother SE600 is a great embroidery machine that comes with an extremely large 4″ x 4″ area and can also re-hoop for larger designs.
The Brother SE 600 has 80 Embroidery Designs, 103 Built-In Sewing Stitches, as well as the ability to change individual embroidery thread colors on-screen before stitching so you know exactly what it will look like in your desired fabric color.
Brother sewing machines are great for just about anything you need. They come with an automatic needle threader, six embroidery lettering fonts, and a free arm to make cuffs and sleeves easier on the machine.
What You'll Like:
3.2-inch touchscreen display
USB port for uploading new designs
103 built-in stitches
Great value
Can create your live stitches
Low budget price
Free Arm
What You'll consider:
Limited embroidery area to 4″ x 4″
Also Read: Brother SE600 Embroidery Machine Review
3. Janome Craft 12000: Best Embroidery Sewing Machine For Professionals
The Craft 12000 embroidery and sewing machine will make any design project a breeze.
With 4 MB of memory, there is plenty of space for your new designs when uploading them via the USB but you might not need to upload anything thanks to 338 built-in designs.
The conveniences like an automatic needle threader and thread cutter go many steps further by offering complete speed control with all stitching modes – except Bernina Script which rs manual settings instead so that personalization can be achieved easily.
What You'll Like:
Comes with 43 presser feet
338 built-in embroidery designs and 425 built-in stitches
Can connect to a laptop or PC so you can use a larger screen
Includes 4 embroidery hoops
What You'll consider:
Might be a bit pricey for some budgets
4. Janome 9850: Best Embroidery Sewing Machine For Advanced Sewers
This is the latest version of Janome 9900. It's just as robust and reliable as its predecessor, but it also features advanced capabilities for users working on more intricate projects.
Additionally, this machine will be a perfect fit for beginners looking to get their first sewing experience with an easy-to-use model.
Janome HMC 9850 is a great machine for beginners and experts alike. With plenty of features, this high-end model delivers the best quality stitches.
The stitching on this unit can be smooth when sewing or super accurate with quilting—you really cannot go wrong!
Janome's latest embroidery/sewing machine offers all types of functions to make your project more creative and fun than ever before.
It has excellent stitch density that will provide an even finish in any garment you wish to create without having thread show through anywhere – making it perfect for professional use both at home and work.
What You'll Like:
Programmable jump thread trimming
Auto return post thread break
Automatic thread tension
Maximum Stitch Width of 9mm
Up to 3MB of memory storage
Speed Control SliderTwin needle guard
Adjustable hoop positioning
10 Extra Feet Included
What You'll consider:
Does not include a case nor a cover
Singer Quantum Stylist 9960 is a fully computerized machine that offers the best sewing and quilting experience.
This portable workhorse provides an extensive selection of stitches, including decorative stretch and basic ones. For added personalization to your projects or crafts, it even has a selection of fonts.
This sewing machine is a great choice for people who want to enjoy the experience of automatic needle threaders in their projects.
It has 600 built-in stitches, 13 built-in stitches 1 step buttonholes with an exclusive buttonhole underplate and 850 stitches per minute.
Sewing has never been the same! The introduction of sewing machines with high-tech features like LCD screens was a game-changer.
Singer Quantum Stylist 9960 is an example of such a computerized machine that includes all the bells and whistles, from easy viewing to needle up/down position adjustment.
What You'll Like:
Portable
25 years warranty
A large selection of stitches
Mirror imaging and 5 alphanumeric fonts
A popular model in the market
Perfect for customizing projects
What You'll consider:
Can't save your own patterns
Also Read: Singer Quantum Stylist 9960 Review
6. Bernette B79: Best Affordable Embroidery Sewing Machine
The Bernette B79 is what we've all been waiting for as it combines the sewing and embroidery quality of both models into one.
The various features make this machine worth considering if you're looking to start a small business or have an eye on expanding your current operation because the Bernina label has always assured us that high-quality materials are being used in every stitch they do with their machines.
You've been stitching for years, but have you ever wondered what else is out there? With this program by Brother (and hundreds of others), your designs will be more original than ever.
Just imagine how many stitches are waiting to become the foundation for an amazing project.
You'll also get automatic tie-offs and thread cutters that work in tandem with each other – so look no further when it comes time to finish off a seam or edge.
A Swiss design using metal and plastic, the Bernette B79 is worth considering.
It's compatible with most embroidery formats and you can skip both converting your designs or buying software since it does not need any conversion to use on the machine.
What You'll Like:
Has all the up-to-date features to make sewing, quilting, and embroidery an easy sewing pleasure.
Easy to set up.
Not overly expensive for all that this machine can do.
One of the better brands on the market.
What You'll consider:
Might have a small learning curve for the computerized touch screen
Some Last Words
There's no doubting embroidery and sewing machines can produce amazing results, but to get one, you'll love- the right investment is essential.
This includes your time put into choosing a machine that fits your needs and budget; which I hope we've helped with today by discussing some of those tips above.
Making the right choice now should yield an enjoyable experience stitching with it!
Frequently Asked Questions(FAQs)
Can you sew with an embroidery machine?
It depends on what kind of sewing machines you are using. Some embroidery sewing machines also come with sewing functions. So you can do both.
Do I need a single-needle or a multi-needle embroidery machine?
A single needle machine is more affordable and perfect for beginners. But if you plan to make multi-colored designs, then a multiple needle machine may be the better option – especially considering how much time can be saved by not having to re-thread every time one color finishes!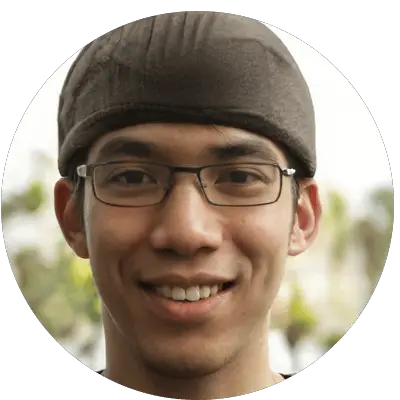 Albert Mark
Research is the key to producing good content. Albert Mark loves to write research-based articles. His articles cover topics ranging from sewing machine problems & solutions also how sewing is a great hobby that helps in fighting against depression. Albert's strength is that she can write about anything.