We independently research our recommended products. However, we may receive commissions if a purchase is made from our clicks.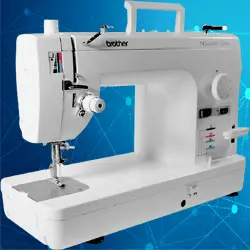 Today, we are reviewing one of the best sewing machines available in the market at a reasonable price.
The Brother PQ1500SL is marked as the best & reliable sewing machine for quilting from the Brother Sewing Brand.
The Brother PQ1500Sl offers 1500 stitching per minute, an extension table & an automatic needle position.
The mechanical sewing machine has only a straight stitch which helps you to complete your projects fast.
The Brother PQ1500SL review is about each & everything of every sewing machine. You need to know in detail before buying it.
On a tight schedule, click here to check the price of Brother PQ1500SL on Amazon.
Without any further ado: Let's get straight to the Brother PQ1500Sl sewing machine review:
Brother PQ1500SL Review
The Look
Brother PQ1500SL has a modern & sleek look. Its surface is clutter-free & comes with simple dials & quick guides. There is also a handy ruler on the table to measure the fabric while cutting & sewing.
The machine comes with an array of features that you can adjust according to your need & demand.
As expected, the machine is on the heavier side that comes with a wide table & large table to give you more space while sewing.
Overall, it is the best industrial sewing machine that lasts forever by your side.
[table id=25 /]
Brother PQ1500SL's Top Features
The Brother PQ1500SL quilting & sewing machine comes with some awesome features. Let's have a look.
Fast Sewing Speed & Easy Control
The maximum speed of brother PQ1500SL is 1500 stitches per minute which allow projects to be completed faster than expected & deadlines as compared to normal sewing machines which usually have a maximum sewing speed of 850 stitches per minute.
The machine comes with a responsive foot pedal that allows you to easily speed up or slow down when sewing curves or thick fabrics along with a project.
Once you will learn the sensitivity of the foot pedal, you will be able to control it within no time.
Free Motion Quilting
Brother PQ1500Sl sewing machine allows free-motion sewing & quilting, unlike any other sewing machine. This machine is ideal for professionals & quilting also.
Automatic Functions
The machine comes with many automatic features. Let's have a look:
Built-in Needle Threader
A built-in needle threader comes in handy if you have poor eyesight as it automatically needles the threader within no time.
Automatic Thread Cutter
The machine comes with an automatic thread cutter which means you don't have to find scissors to cut the thread at the end of every seam. Just press a button & both upper & lower threads are cut. Also, no need to re-thread the machine afterward, as it automatically does for you.
Here is the video on how to thread the needle in Brother PQ1500SL:

Adjustable Features
The Brother PQ1500Sl comes with many adjustable features. Let's know these in detail:
Presser Foot Pressure
The presser foot pressure is simply adjustable with help of a knob. It can be increased & decreased while sewing depending on the thickness of the stitching fabric.
Feed Dog
The machine also comes with an adjustable feed dog. You can adjust the feed dog according to the weight of the fabric via the knob & enjoy the smooth sewing. There are four feed dog height settings in total.
Needle Position
The position of the needle is automatically adjusted with a simple push of a button.
Knee Lifter
Another awesome feature is the knee lifter. It lets you adjust the tension without stopping quilting or moving your hands from what you are doing.
Once you know how much pressure you want, your quilting & sewing will go quicker than ever. Also, you will learn tons of options.
Thread Tension Dial
The thread tension is fully adjustable via the upper thread tension dial on the front of the machine.
Stitch Length Regulator
There is another dial in the front of the sewing machine that is used to change the length of the stitch. It allows you to adjust the stitch length from 1 to 7.
A lower number indicates a shorter stitch while a higher number means a longer stitch.
Extension Table
The Brother PQ1500Sl comes with an extension table. If working on a larger quilt, simply lower the adjustable table feet & slide out the extension table.
LED Lights
The brother PQ1500Sl comes with LED lights that brighten up your working area.
Other Cool Features:
Reverse Stitch Lever
Adjustable Pin Feed Mechanism for handling different kinds of fabrics
Accessories
The Brother PQ1500SL comes with lots of cool accessories that make quilting easy. Let's take a look at the full list:
Straight stitch sewing foot
Adjustable zipper foot
Invisible zipper foot
Rolled hem foot
Quarter-inch foot
Walking foot
Foot control
Power cord
Spring action quilting foot
Spool cap
5 metal bobbins
Spool cushion
Accessories kit with needle packet
Ballpoint needle
Cleaning brush
Fabric separator
Screwdrivers
Owner's manual
The Warranty
Many Brother sewing machines come with a 1/2/25-year limited warranty depending on the features, but the Brother PQ1500Sl sewing machine boasts a 2/6/25 year warranty.
This means each function & part has different warranty years. Parts & labor are covered for 2 years, electronics are covered for 6 years and the sewing body & chassis are covered for 25 years.
Taking Care of Brother PQ1500SL
Being a semi-industrial sewing machine, this needs to be oiled regularly. Oiling is very simple as pouring a few drops of oil into the holes on the outside of the sewing machine. You don't have to take parts apart unlike other sewing machines,
If you are using your sewing machine on regular basis then you have to clean the lint & dust from your sewing machine before starting a new project.
Also, change the needle regularly to decrease the chances of skipped stitches or damaged fabric.
Facing Common sewing machine problems? Read Common Sewing Machine Problems & Solutions
Pros & Cons
What You'll Like:
Fast sewing speed: 1500 stitches per minute
Large throat space & wide extension table
Power machine with heavy-duty capabilities
Quiet considering its speed
Affordable compared to competitors
Numerous accessories & feet included
Automatic Needle Threading
What You'll consider:
Only has a straight stitch
Not suitable for beginners
No automatic speed control
Overall Verdict
As you can see from this Brother PQ1500sl review, this sewing machine is not perfect as it has its flaws also. However, it is the best sewing machine for quilting as compared t other sewing machines.
Because of its speed, ability & size, heavy quilters love it. Also, the machine gives you lots of options for adjustment. You will not find a comparable sewing machine for under $1000 like this one.
Overall, with its efficiency, reliability, effectively & lots of accessories, you cannot go wrong with Brother PQ1500SL high-speed quilting & sewing machine.
Frequently Asked Questions (FAQs)
Unfortunately not. It is a semi-industrial sewing machine that weighs 33.8 lbs & ideal for domestic & commercial purposes.
Is Brother PQ1500SL good for beginners?
A Big No. Brother PQ1500SL sewing machine doesn't have a steep learning curve. Setting up is very troublesome, unlike other Brother sewing machines. You might end up watching several tutorials.
Do I need to have an expert come over & set it up?
Well, it depends on you. You have the user manual book in front of you. If you are capable, then try it yourself other you have to hire an expert.
Can I use it for regular stitching purposes?
The machine is designed for quilting work & is not ideal for sewing light fabrics because of the throat space it allows.
Good Luck!!!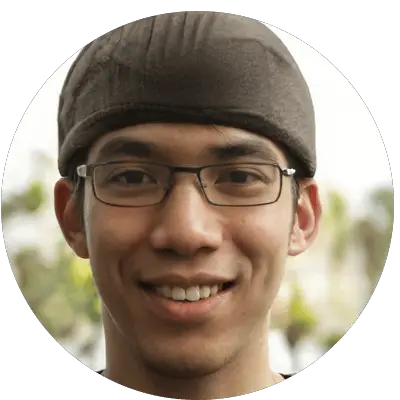 Albert Mark
Research is the key to producing good content. Albert Mark loves to write research-based articles. His articles cover topics ranging from sewing machine problems & solutions also how sewing is a great hobby that helps in fighting against depression. Albert's strength is that she can write about anything.