We independently research our recommended products. However, we may receive commissions if a purchase is made from our clicks.
If you are an expert & love to sew decorative stitches then this is the best model for you. Read Janome HD1000 review in detail below.
Are you tired of plastic sewing machines & looking for a sturdy one?
Or perhaps new to sewing & want to buy a new sewing machine that comes with a good amount of stitch patterns & extra amazing features?
Then the Janome HD1000 White Edition Sewing machines might be best for you. It is also referred to as one of the most powerful home sewing machines available in the market.
Janome HD1000 sewing machine is an edition to the old one & comes with more features combined with the old one. It is the sophisticated sewing machine of the 21st Century.
It is a versatile industrial sewing machine that is easy to use & is a great choice for beginners as well as for professionals. And also known as Janome Industrial HD1000.
In a hurry, Check out the Janome HD1000 Price on Amazon.
Here Is What You'll Learn:
Without any delay, let's take a deep dive at the Janome HD1000 review to know what makes this sewing machine so special.
Janome HD1000 Review & Features
Janome: The Brand Introduction
Janome is a famous name in the sewing industry. It is a Japanese Company & that was founded in 1921 by Yosaku Ose as The Pine Sewing Machine Factory. But later in 1954, renamed Janome.
Janome works to design both sergers & sewing machines. It aims to make reliable sewing machines, made with good quality material & also easy to use.
They provide the best customer service so they have a loyal customer base.
The Look
The Janome Industrial HD1000 sewing machine is a fairly look basic rectangular sewing machine. It is all sleek shiny black & about the size of a smaller TV.
It weighs about 17 pounds & comes with 14 built0in stitches. Because of its weight, moving it from one room to another or traveling would be difficult.
[table id=32 /]
Janome Industrial HD1000's Features
Built-in Stitches
The Janome HD1000 black edition heavy duty sewing machine comes with 14 built-in stitches. They include the straight stitch, knit stitch, zig-zag stitch, decorative stitch, buttonhole & many more.
Stitch Selection
Stitch selection is very easy. All you need is to turn the dial pattern present in front of the sewing machine to select the stitch according to your desire.
You can also change the length of the stitch by turning the dial present underneath the stitch selection dial.
Aluminum Construction
The interior & exterior of the Janome HD1000 sewing machine is made of aluminum. As there is no plastic used while making this sewing machine which means it will last for generations.
Built-in Needle Threader
The Janome HD 1000 sewing machine also comes with a built-in needle threader which means you don't have to worry about threading the needle.
No need to get out of your glasses & check whether the needle is threaded or not.
Drop Feed & Feed Dogs
The Janome HD1000 drop feed includes a three-piece feed dog that allows free-motion sewing & quilting.
It will also make darning, sewing on buttons & stippling much easier. Quilters will love this sewing machine because of this feature.
Manual Thread Tension Control
There is also a dial for controlling the thread tension of the sewing machine. The dial is near the top of the sewing machine above the needle. Thread tension is the focal point when it comes to sewing as it keeps the top & bottom thread consistent.
Tension depends on the thread type. So you have to manually set it when it comes to sewing with different thread types.
Thread Cutter
An automatic thread cutter is the most unexpected but valuable feature of a sewing machine. You don't have to stop every time you finish a hem to grab a pair of scissors to cut the thread.
You can do it with the simple push of a button.
Reverse Lever
The Janome HD1000 sewing machine has also an easy lever for reverse stitching. This allows you to stitch backward to strengthen your stitches.
This feature is very helpful if you are working on a project that is going to go through a lot of wear & washing.
Accessories
4 snap-on presser feet, which include a general-purpose foot, buttonhole foot, zipper foot, and blind hemming foot
Hardcover
Needle set
Bobbins
Spool-pin Felt
Large screwdriver
Small screwdriver
Oil
The Warranty
The Janome HD1000 comes with a 25 years limited warranty. The warranty protects the user against any problem faced by a customer or user while sewing. The electronic parts come with a limited warranty of 2 years.
If a fault occurs within 2 years you can claim that the electronic part & in some cases can be replaced with a new one. But even in that case, you have to bear the labor cost.
Also, the warranty does not cover the damages that happen to sew machines or their cover due to your negligence.
The warranty is only valid if you bought the sewing machine through an authorized retailer.
Pros & Cons
What You'll Like:
Sturdy & Durable
Can sew through lots of different fabrics
Ideal for beginners & professionals
Extra-High presser foot lifter
Amazing customer support
What You'll consider:
Automatic Built-in threader is not easy to use
Can't sew all kinds of fabrics
Janome HD1000's Alternatives
The Singer 4452 is an excellent choice for those who need heavy-duty sewing and embroidery capabilities, though it doesn't have quite as powerful of a motor.
It can sew at 1k stitches per minute which means that you'll get more designs out than with other machines on the market today–32 vs 14!
The price point also makes this a great option if cost-effectiveness matters most when choosing your next new hobby or profession piece tool in life.
The Janome Sewist 500 is a lightweight, easy-to-use mechanical sewing machine that offers nearly twice as many stitch designs as its heavier sibling.
The one-step buttonhole and accessory pack make this an attractive choice for those who want some extra features without having to invest in another brand or model of a similar power level
Overall Verdict
Analyzing all the good & bad reviews about Janome HD1000, we recommend the Janome HD1000 sewing machine with some caution to the cons.
Overall, It is a great sewing machine for both beginners & professionals. If you are a professional then this sewing machine is best for you as it comes with some crafting techniques.
We hope the Janome HD 1000 review helps you make the right choice when it comes to buying a sewing machine.
Good Luck!!!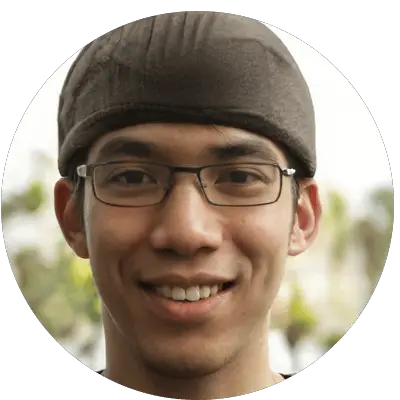 Albert Mark
Research is the key to producing good content. Albert Mark loves to write research-based articles. His articles cover topics ranging from sewing machine problems & solutions also how sewing is a great hobby that helps in fighting against depression. Albert's strength is that she can write about anything.