We independently research our recommended products. However, we may receive commissions if a purchase is made from our clicks.
Ever wondered what the best sewing machine for the money is? Read this honest Juki MCS 1500 review and find out why it is our top pick!
With its two different stitch types, this machine will make your garments look professional while improving the integrity of their seams!
Juki MCS 1500 Sewing Machine Review
Juki: The Company
Juki has been around for a while and is known as one of the best sewing machine brands. They offer high-quality machines that can do it all, from simple hemming tasks to tough industrial work with its extensive range in between!
If you're looking at getting your first Jukicraft stitch making utensil then look no further because we have everything here – including some fun accessories like needles cases or thread spools too 🙂
Juki MCS 1500 Specifications
If you're looking for a new cover stitch and chain stitch machine that will enable you to produce beautiful, accurate stitching each time- then the Juki MCS1500 might be just what your sewing needs are. With its well-made design and easy use, this device can handle most projects with ease!
Top Features
The Juki MCS 1500 cover stitch machine can quickly work on hems, cuffs, and sleeves. This reliable sewing partner offers a strong chain stitch to tackle tricky waist seams as well as side seams perfect for stretch fabrics too!
Chain & Thread Cover Stitches
You can use chain stitches on the waist and side seams of pants, or you could go for decorative thread cover stitching along any neckline.
There's also a 3-thread wide version that is great if what you're making has very detailed detailing; otherwise, I suggest going with either the narrow 4-stitch option or normal width.
Presser Foot Lifter
The MC 1500's presser foot is higher at the tip, which makes it easy to insert your fabric when you get started with sewing.
The 3 different width settings allow for thicker fabrics and designs without any issues!
Adjustable Differential Feed
The MC-1500 has an adjustable differential feed, so you can sew stunning finishes. This feature even works well with stretchy fabrics like knits!
Mentioning how easy it is to use and work with different kinds of material in your sewing projects by using this machine's special design are two things that make me happy as a sewer (I know I'm not alone).
Easy Looper Threading
The machine's looper is so easy to thread and you can lower it with just the touch of a button.
Presser Foot Pressure Adjustments
With the MC-1500, you can change and adjust your presser foot pressure to fit any fabric type with ease. This will help avoid bunching or stretching for specialty fabrics like knit fabrics that need more forgiving settings on machines typically found at department stores!
In need of an easy way to complete your stitching? The thread cutter is always a good idea. This handy tool can be found on many machines, including the MC-1500 from Brother!
It comes with its own cutters so that you don't have as far to go when completing those last few stitches outside of where it's lifted up into place for you.
Presser Foot Guide
The MC-1500 has an extra presser foot guide that presses down on both sides to help you create straight stitches. With its seam guide, this machine is perfect for making curves!
Optional Accessories
With these extra tools, you can create hems and seams with ease.
Chain Stitch Presser Foot for even stitching on any type of fabric
Hemmer Guide that helps keep your work area clear so it's easy to thread the machine without getting tangled up in corners
The Warranties
JUKI is a trusted name in the sewing industry, and their MCS-1500 series gives you access to powerful features that will help take your project from the start (or finish) line.
With an included 2-year electrical component warranty as well as 5 more years on other parts of this machine with 90 days of free labor for repairs needed during use; it's clear why people keep coming back time after again!
Pros & Cons
What You'll Like:
Powerful & heavy duty
Easy threading
Portable
High presser foot lift for thick fabrics
Adjustable differential feed
No skipped stitches
What You'll consider:
Working area is a bit small
Overall Verdict
The Juki MCS 1500 is a wonderful machine. It has been criticized for being complicated to the thread but no one can find anything wrong with the sewing process itself, and all who use it agree that this too- Complicated- Machine Sews like an Angel!
"It appears that the Bernina L220 may be the same," so if you come across one of these machines also have comments from my review apply." "I found one big difference: The bobbins on my old trick wrinkle without stopping while those new ones don't seem capable anymore.
Anything missed? Read the latest Juki Mcs 1500 review on Amazon.
FAQs
Does Juki MCS 1500 sew through leather and jeans?
The machine can handle four layers of denim. Make sure you follow the guidelines in order to make it work properly and don't forget that this is a tough little thing!
What can be done with skipped stitches issue?
There are many causes of threading problems. Usually, the solution is as simple and straightforward- just adjust your tension settings or choose from different cones until you find one that works for you!
One cause could be if all your threads aren't weight balanced; try using a lighter cone next time so it's easier on delicate fabric without sacrificing durability too much in return.
Check your needles, and double-check the manual for recommended size and type of needle you should be using.
You can also try loosening the screw next to the yellow tension button in order to test the machine; if this fails then perhaps take it somewhere that has experience with sewing machines like a mechanic!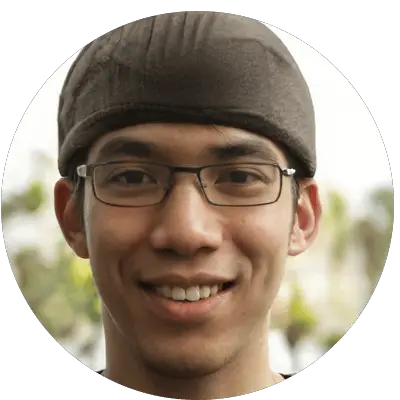 Albert Mark
Research is the key to producing good content. Albert Mark loves to write research-based articles. His articles cover topics ranging from sewing machine problems & solutions also how sewing is a great hobby that helps in fighting against depression. Albert's strength is that she can write about anything.