Which sewing machine brand is best? Our exclusive survey reveals what consumers think about the brands like Brother, Janome, Singer, etc.
The latest technologies have completely transformed sewing machines not only in their designs but features as well.
Some machines are fully computerized whereas some are mechanical.
Whether you are looking for a high-end technical model or a very basic one to start, make sure that you have at least ground knowledge of multiple sewing machine brands.
This is because some brands come with prolonged historical backgrounds whereas some are new with little or almost zero customer backing. Therefore, it's essential to get grounded some brands before making a final decision.
Best Sewing Machine Brands
Some machine manufacturers have expertise in making industrial machines on the other hand some are well-versed in designing portable light-weighted domestic machines.
Here you are also going to meet some brands that have manufactured amazing supersonic computerized multitasking machines.
Let's have a look at the brand story of these amazing names.
1. Singer Sewing Machine Brand
The story of sewing machines doesn't date back so early, the singer is a brand that produces its very first practical sewing machine.
Since then it has been leading the market and backed by millions of satisfied customers. It does not end here!
The singer is also credited to have launched the world's first electronic machine. It gives a wide scope of homegrown and business sewing machines.
Its ongoing endeavors have focused on making models to encourage beginners in this field of work. On top of that singer, the machines are easily available and highly durable to last for generations.
You can even purchase using online platforms including Amazon, Currys, Hobbycraft, and John Lewis.
Singer 9960 is the Best Sewing machine that comes with advanced features and is also available for under $500.
2. Janome Sewing Machine Brand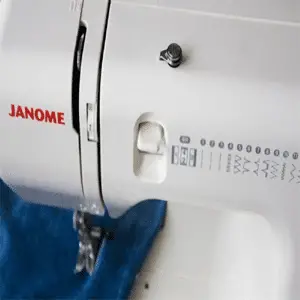 It started working as a New Home Sewing Machine Co Ltd in the United Kingdom in 1969.
However, the name was later changed and began to be known as Janome in the 1990s. Janome manufactured countless sewing machines and their software.
No matter what the model is you can find all the sewing software from this brand. If you are interested in buying Janome let me feed you some further details about this brand.
Janome produces more than 30 models on sewing machines ranging from standard to commercial and highly computerized models.
Their standard range is mainly based on basic models for beginners. Hence, they are affordable and you can easily purchase them from anywhere.
Janome also produces multi-tasking machines to perform sewing and embroidery at the same time. Those machines come in memory craft ranges. when it comes to price they require extra bucks compared to the standard size machines.
3. Brother Sewing Machine Brand 
Brother is a Japanese brand, significantly known for manufacturing pocket-friendly sewing machines.
If you want your next machine to perform both sewing and embroidery, then look for best brother sewing and embroidery machine.
You can't find one at a reasonable price in the market except for these.
Although, they have highly competitive standard-size machines specially designed in a way to help beginners in their sewing projects.
Even the most fundamental machines come with several applications making their machines extremely user-friendly.
When it comes to availability, you can find their machines in numerous online stores like Amazon, John Lewis.  Let us share something more with you about Brother manufacturer.
Brother has a range of 18 sewing machines, six embroidery machines, and six models that combine both features. It also has sewing machines for other craft projects, such as quilting.
Brother has manufactured almost 18 sewing machine models specifically 6 for embroidery and others perform multiple sewing and crafting functions.
Their machines are designed to cater to the needs of both beginners and professionals. Moreover, you can easily purchase their basic L14S model for under $120.
Brother's highly qualified models are expensive but they are being used in the fashion industry and have millions of customer satisfaction.
4. Toyota Sewing Machine Brand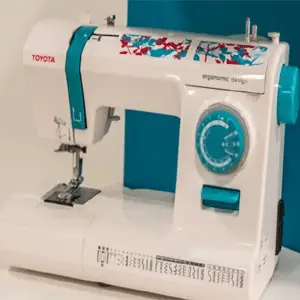 You may have heard of Toyota for its automobile industry. But surprisingly, they have been manufacturing sewing machines for 13 years before starting their automobile industry.
On top of that, their sewing machines are highly durable and affordable compared to contemporary brands.
Toyota is known for its versatile range of machines that includes both homegrown and commercial machines.
Moreover, they have standard and computerized models assigned to perform stitching and embroidery.
Buying Toyota is very easy, you can purchase them from Tesco, Hobbycraft, Amazon, and even online from their own Toyota store.
Toyota's high-end and computerized machines are classified into three levels the Jeans, super Jeans, and Quiltmasters. Each level defines specific machines designed to perform a particular function.
The Living range includes classic, comfortable, and expert models. These machines perform regular stitching and are also equipped with other features to perform.
For beginner-level stitching, you can find a suitable model in their Echo range. Whereas quilt range allows you to perform professional stitching hence the range features outstanding models to meet the professionalism.
5. Bernina Sewing Machine Brand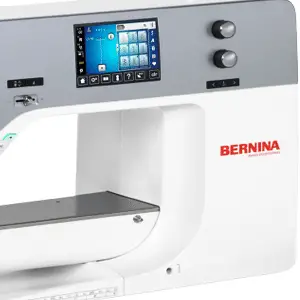 Bernina is a swiss base sewing machine manufacturing brand that started operating in the year 1893.
The Bernina offers free sewing courses in its London Sewing Centre.
Moreover, their machines are high-quality and durable and come under a reasonable price tag.
Bernina machines come in a range of 23 machines dedicated to performing sewing, quilting, and embroidery work.
Their standard models are extremely simple, which means that if you are completely blind to sewing you can easily learn if you have Bernina's basic sewing machine.
However, their 5 and 7 series are designed to uplift the needs of professionals and pros.
6. Juki Sewing Machine
The Juki sewing machine brand is based in Japan and started with just making industrial machines. Today they have a wide range of home or commercial-grade products for all your sewing needs including electronic models that are perfect if you're looking to make clothes on the go!
They certainly dominate this industry since their quality workhorses last longer than most others do – whether it's rag trade stitching jobs where durability matters more than anything else; or production lines at clothing factories across Asia Pacific Rim countries such as China, Vietnam, etc.
Some Last Words
Knowing multiple sewing brands assists you in purchasing the desired model of your choice. Besides this, some brands have expensive models and some have affordable ones. With this info, you can better estimate your requirements and budgeting when making your final decision.
Check Out These Posts Too!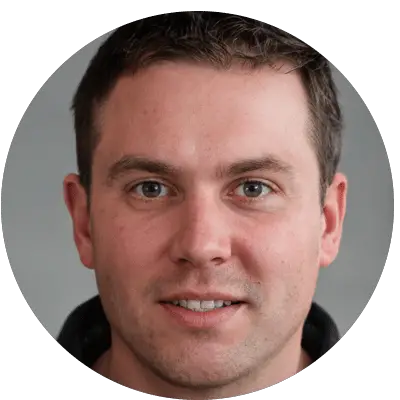 Robert Patricia
Robert Patricia is a data analytic and content creator. He has worked extensively with large data sets to glean insights for both public and private sector clients. He has used this knowledge to create compelling content for brands across the internet. Albert also enjoys creating content for websites and social media. He is an expert at creating catchy headlines and understands how to capture the attention of readers.