The Janome 7330 is among the best sewing machines for all kinds of sewers. Read Janome Magnolia 7330 review to know more about it.
The 7330 is said to be the most advanced sewing machine in Janome's Magnolia Line.
This $400+ dollar model may seem like a steep investment, but if consumer reviews and ratings are anything to go by, it will prove worth every penny.
The 7330 has received high marks for its ease of use as well as being sturdy enough that even heavy fabric projects won't cause many problems on this workhorse machine!
Janome Magnolia 7330 Reviews
The Look
The Janome Magnolia 7330 has been designed with three flowers around the word "Magnolia". The thread guide decals on the top are a nice touch.
Alongside that, there is an LCD screen displaying stitch numbers and a variable speed slider which makes it easy to complete any sewing project efficiently.
[table id=42 /]
Janome Magnolia 7330 Features
The Magnolia 7330 is a heavy-duty sewing machine with plenty of features. The list includes things like an automatic needle threader, adjustable stitch width, and length for different fabrics as well as buttonholes that are easy to use.
How to thread Janome Magnolia 7330?
These great features make it perfect for beginners who have yet to learn all the tricks behind using this tool regularly which makes them confident in their abilities after just one try!
30 built-in stitches, including 6 one-step buttonholes
LED-lit LCD screen
7-piece feed dog
Built-in needed threader
Free arm
Easy stitch adjustment
Snap-on presser feet
Easy reverse stitching button
Drop feed
Easy speed control with the slider
Top loading bobbin
Extra high presser foot lift
Locking stitch button
Auto-declutch bobbin winder
How Does It Perform?
This machine may look pretty, but it isn't delicate. It has a strong motor that can power your needle through many layers of fabric without issue or feeling overworked by the machine.
There is also an easy start/stop and up/down button to control the needle position which makes sewing slightly less stressful for novice sewers like me who don't want so much pressure on their hands when they are stitching away!
The Janome Magnolia 7330 has to be one of the most reliable sewing machines on the market today. It comes with many different decorative stitches for all your crafting needs.
The machine is perfect for beginners and experts alike because it doesn't require a lot from you in order to get great results!
This model also sews beautifully, making it an excellent choice if you need something that will stand up against heavy-duty projects like canvas or denim jackets as well as delicate ones such as lace tablecloths or silk scarves.
The best feature about this particular model might just be its versatility: no matter what type of project I threw at my new toy, whether simple or complex stitchwork (such embroidery), loose cotton threading.
Accessories
The storage is on the inside and stores all of your accessories. A case slides off to reveal a free arm that comes with an additional slider for drop feed sewing, located in the back of the device.
The accessories that come with Janome Magnolia 7330 are:
3 Snap-on presser feet

Zipper foot
Satin stitch foot
Automatic buttonhole foot

Disc screwdriver
Bobbins
Set of needles
Additional spool pin
2 spool holders (1 large/1 small)
Spool felt
Spool stand
Removable extension table/accessories case
Pros & Cons
What You'll Like:
Very solid machine
Easy to use
Handles heavy fabrics easily
Has the ability to control stitching speed
Quiet
Good instruction manual
Easy to thread
Work area lighting is bright
What You'll consider:
Not a large number of fancy stitches
Our Verdict
As a person who wants to make clothing of all types, the Janome 7330 might be your best bet. It can handle fabrics from the lightest gauze up through denim and chiffon without any trouble whatsoever thanks to its computerized feature that makes it easier for you as well.
Plus, with this machine's efficient design there is less noise which means you're able-bodied people will have an enjoyable experience using it too!
Frequently Asked Questions(FAQs)
Can Beginners Use Janome Magnolia 7330?
The Janome Magnolia 7330 sewing machine is a popular choice for beginners and advanced sewers. It's known for its power, reliability, quality, and ease of use.
The push of one button will automatically thread the needle with no hassle at all! Setting up your computer screen couldn't be easier as well – just follow the instruction manual to get going in minutes.
Does it sew through leather and jeans?
This machine is capable of sewing through thicker fabrics with care. I do, however, need to follow the manual rigorously and remember that different types of fabric require special settings for threading needles and adjusting tension.
If you're working on denim, use a 16-needle; if it's cotton or other lightweight material, use an 18-20 needle depending on thickness preference. Slow down when going over thick spots (like seams) so your stitches don't come undone!
Anything missed? Check out reviews & prices on Amazon.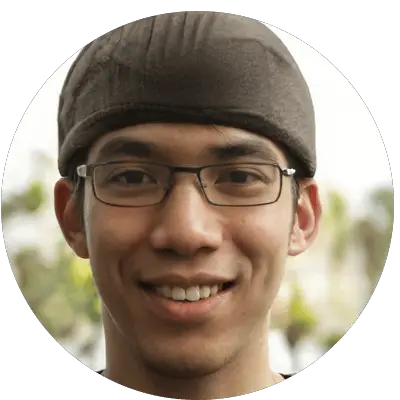 Albert Mark
Research is the key to producing good content. Albert Mark loves to write research-based articles. His articles cover topics ranging from sewing machine problems & solutions also how sewing is a great hobby that helps in fighting against depression. Albert's strength is that she can write about anything.