We independently research our recommended products. However, we may receive commissions if a purchase is made from our clicks.
Brother XR9550 is a versatile sewing machine that offers amazing functions at a reasonable price. Read Brother XR9550PRW Review here.
Brother has teamed up with Project Runway to create a great sewing machine, capable of making runway-ready garments.
The whole 'limited edition' aspect had us leery about buying this one at first, but the Brother XR9550 Computerized Sewing Machine ended up being an outstanding choice for any sewer – not just experienced ones!
Brother XR9550 Computerized Sewing Machine Review
Brother: The Company
Brothers have been in the printing business for over 100 years. They have a reputation as one of the best brands and are committed to keeping that good name by providing quality products, service, and customer relations.
So if you're looking for high-quality printers or scanners at an affordable price then it's time to visit Brothers!
The Look
Brother has not gone over the top with design just because this machine is a limited edition model partnered with Project Runway.
They've followed their usual sleek and simple look for the Brother XR9550, even though its showmanship in partnership with fashion house Project Runway might lead one to believe otherwise.
It's smart, clean, and will sit nicely in your workspace- ready at all times for more sewing work!
[table id=50 /]
Brother XR9550 Top Features
Auto-Size Buttonholes
This Brother sewing machine is a great investment for any sewer from beginner to expert.
The XR9550 brother features an automatic buttonhole function that makes it easy, and even the inexperienced sewers are assured of perfect results every time!
Auto-Needle Threader
One of the nicest features of this sewing machine is the auto-needle threader.
An automatic needle threader can be a lifesaver, especially for those with poorer vision or unsteady hands! If you're not good at it yourself, don't worry–the machine will do all the hard work for you and make your crafting experience so much better.
Drop-in Bobbin System
You don't have to fuss with bobbins or worry about rushing through your projects. The drop-in bobbin system saves you time and means that the creative process can go uninterrupted.
LCD Display & Lighting
The LCD screen is well-lit and easy to use, so you will never need to squint when inputting your stitch selections. Brother has gone the extra mile in adjusting this screen for all times of day!
Versatility
With the extensive table and variety of stitches, you can easily do any sewing project with this machine. It's great for larger projects like quilts and blankets because they don't need to rest on top of other materials while being worked on.
Switching between accessories is easy too so that if you're working on a garment or something using all sorts of material it won't be hard to keep up!
The Warranty
The XR9550PRW has a pretty typical warranty for sewing machines.
There are three tiers, with the first two offerings one year of coverage on parts and labor as well as two years cover for electronics and printed circuit boards respectively; but it's really worth paying attention to that extended 25-year warranty covering the chassis casting.
This shows how Brother is confident in its product– so should you be!
Accessories
The Brother sewing machine comes with several accessories including:
4 bobbins
Needle set including ballpoint needle and twin needle,
3 spool caps, extra spool pin
Cleaning brush,
Screwdriver
Eyelet punch
Power cord, and optional foot controller
Hard case
Detachable wide table
8 presser feet
Operation manual and instructional DVD
Pros & Cons
What You'll Like:
Most features are very easy to use
Good choice for beginning sewists
Not too expensive
Many features for the price
Includes lots of accessories
Very good manual
Includes helpful instruction DVD
Lightweight
Not too loud
Sews smoothly
What You'll consider:
Sewing light is too dim
An automatic needle threader is difficult to use
If does need repairs they are often not easy to fix
Some say the machine doesn't last long
Overall Verdict
Many sewers and crafters find themselves in a dilemma when it comes to determining which sewing machine they should buy. Low-cost machines are generally not as capable or durable, but high-end ones may be out of reach for some budgets.
If you're on the lookout for something with plenty of features at an affordable price point, then we have just what you need: this Brother XR9550PRW computerized sewing machine!
Anything missed? Read the latest Brother XR9550PRW review on Amazon.
Frequently Asked Questions (FAQs)
Does it come with spare bobbins?
Yes, this model comes with extra bobbins.
Can I adjust the sewing foot pressure?
No, You can't. It is already mentioned in the manual.
Does it sew through leather & jeans?
Brother XR9550PRW can sew up to 6mm thick. But you always have to remember to choose the right needle, thread, foot, and settings for the specific fabric. Address the manual for more details.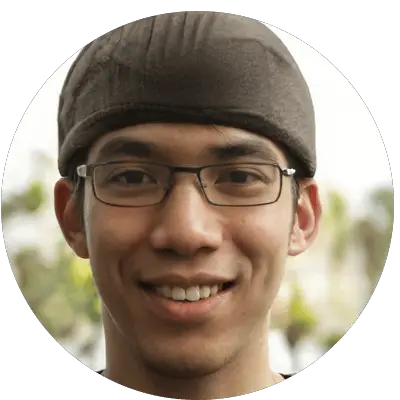 Albert Mark
Research is the key to producing good content. Albert Mark loves to write research-based articles. His articles cover topics ranging from sewing machine problems & solutions also how sewing is a great hobby that helps in fighting against depression. Albert's strength is that she can write about anything.